Cancer drug may help Alzheimer's patients make new memories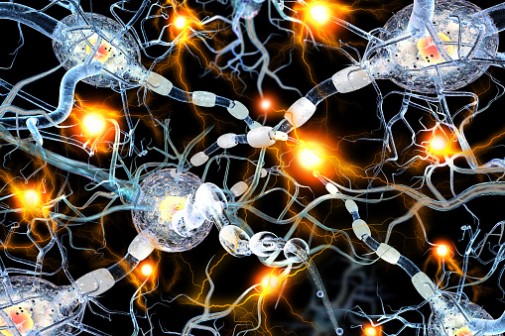 Early stage research on a drug used to treat cancer may provide hope to those suffering from Alzheimer's disease.
The HDAC inhibitor medications, which were originally studied for treating some cancers, are now being examined in a variety of neurological disorders.
"This drug could rescue the ability to make new memories that are rich in detail and content, even in the worst case scenarios," lead study author Kasia M. Bieszczad said in a news release. The study was published his findings in the Journal of Neuroscience.
Researchers said that when a cancer drug like an HDAC inhibitor is administered in rats, it made them more attuned to what they were hearing, gave them the ability to retain and remember more information, and allowed them to develop new connections that allowed memories to be transmitted between brain cells.
Dr. Darren Gitelman, senior medical director at the Advocate Memory Center at Advocate Lutheran General Hospital in Park Ridge, Ill., says the research is extremely important given the number of people currently living with Alzheimer's disease, as well as the increased number of people predicted to develop the disease in the future.
"By 2050, the number of Americans age 65 and older with Alzheimer's disease is expected to nearly triple," says Dr. Gitelman.
One of the key impairments of Alzheimer's disease is a progressive inability to form new memories. Thus, a medication that enhances memory formation might compensate for one of the major deficits of the disease.
In addition, other research has suggested that this type of medication may also reduce the production of abnormal protein, which is a main component of the tangles in Alzheimer's disease. These medications are also being investigated for other neurodegenerative disorders such as Parkinson's disease and Frontotemporal dementia.
"The drug used in this study may have many different effects, but importantly they have been found to enhance the ability of nerve cells to form connections, which can improve learning and memory," says Dr. Gitelman. "Alzheimer's disease is a very complex illness for which there is unlikely to be a single 'silver bullet.' I am encouraged by any and all research that may be useful in helping us to crack this code."
Related Posts
Comments
About the Author
Mickey Ramirez, health enews contributor, is the director of Brand Services. He enjoys kimchi, honesty and a room with a view. He claims to not be a writer, but he occasionally learns information that is just too important to keep to himself.