Driving under the influence of drugs on the rise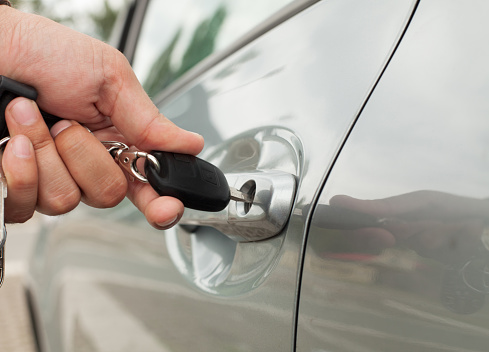 Driving under the influence of drugs has spiked during the last few years, a new report warns.
Slightly more than 15 percent of drivers tested positive for marijuana or illegal drugs from 2013 to 2014 compared with roughly 12 percent in 2007, according to a recent report by the Governors Highway Safety Association. The group looked at data from roadside surveys by the National Highway Traffic Safety Administration.
Researchers also found that 38 percent of drivers killed in accidents had drugs in their systems from 2013 to 2014. About 35 percent of the drugs identified were marijuana, which remains in a person's system longer than alcohol.
The figures are alarming, but not surprising to many trauma physicians who see the reality in busy emergency rooms.
"Impaired driving is obviously a significant concern," says Dr. William Watson, trauma director at Advocate Condell Medical Center in Libertyville, Ill. "There has been a focus on drunk driving, but now, as states are legalizing marijuana, driving under the influence of drugs will become a bigger issue."
As of August, marijuana is legal for medical use in 23 states – including Illinois – and the District of Columbia, and it is approved for recreational use in Alaska, Colorado, Oregon, Washington and the District of Columbia, according to the association's Drug-impaired Driving report. Additionally, an increasing number of states are decriminalizing the possession of small amounts of marijuana.
As a result of the findings, the Governors Highway Safety Association is pushing for more education about the risks of drugged driving, as well as more uniformity in how drugged driving data is collected. The association also wants to see updated drugged driving laws and a greater emphasis on research into how drugs impair driving.
Dr. Watson is in favor of measures that would reduce traffic accidents and fatalities caused by impaired driving.
"Some people don't think drugged driving is as dangerous as drunk driving, but impaired driving is a very serious concern regardless of why the driver is impaired," Dr. Watson says.
He also notes that traffic fatalities have increased in Colorado, where recreational use of marijuana was legalized in 2012.
According to the Colorado Department of Transportation, there were 407 traffic fatalities in 2011, 434 in 2012, 431 in 2013 and 451 in 2014. Fatal crash causes from Colorado's transportation department are available on drunk driving fatalities, but not drugged driving fatalities.
Related Posts
Comments
About the Author
Kathleen Troher, health enews contributor, is manager of public affairs and marketing at Advocate Good Sheperd Hospital in Barrington. She has more than 20 years of journalism experience, with her primary focus in the newspaper and magazine industry. Kathleen graduated from Columbia College in Chicago, earning her degree in journalism with an emphasis on science writing and broadcasting. She loves to travel with her husband, Ross. They share their home with a sweet Samoyed named Maggie.