What younger women can do to avoid breast cancer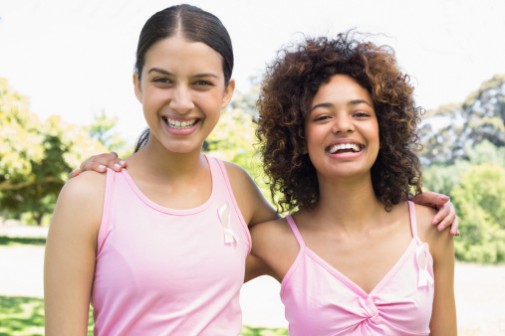 Guidelines recommend women begin getting yearly screening mammograms at age 40, but what if you're younger than 40?
Breast cancer is most common in postmenopausal women, according to the American Cancer Society. However, each year about 13,000 U.S. women younger than 40 are diagnosed with the disease.
"In other medical conditions, young, healthy people often have an advantage and better outcomes when compared to older individuals," says Dr. Rosalinda Alvarado, breast surgeon from the Cancer Institute at Advocate Illinois Masonic Medical Center in Chicago. "This is not the case with breast cancer. Because women under 40 generally aren't getting regularly scheduled screening mammograms, their cancers are usually diagnosed at more advanced stages, which adversely affects their prognosis."
Dr. Alvarado says earlier screening for all women is not the solution.
"Women under 40 tend to have dense breast tissue, which makes it challenging to detect cancer using standard mammography," she says. "Weighing the risks of mammography — like exposure to radiation and risk for a false-positive result — against the benefits, beginning screening at age 40 is best for most women who are deemed to be at average risk for the development of breast cancer. It's essential to properly counsel women and determine if they are at high risk."
Dr. Alvarado offers these suggestions for younger women to protect themselves:
Know your breasts. Familiarize yourself with how they normally look and feel. That way, you're more likely to notice a change. Watch for changes in breast shape or size, nipple discharge or pain in your breasts. Although these changes are often benign, they are important to note, especially if they persist for several menstrual cycles. If this is the case, see your doctor.
Know your family history. Genetics can play a big role in breast cancer, so if any of your family members have had breast cancer — or ovarian cancer, which can also increase your risk — let your doctor know so you can work together to manage your risk. If you have a family history, talk with your doctor about genetic counseling and possible testing. These tests can determine if you have a mutation in your genes, such as BRCA1 or BRCA2, which increases your risk.
Know your risk factors. Other factors besides family history can also increase your risk. For example, women of Ashkenazi Jewish heritage are significantly more likely than other women to have a gene mutation, which increases their risk of developing breast cancer. In addition, if you've been exposed to a significant amount of radiation over your lifetime, that could also increase your risk.
"If you are at high risk because of family history or other reasons, there's no need to panic," Dr. Alvarado says. "But, it's important to take proactive steps to manage your risk. This may require regular visits with a specialist for clinical breast examinations, earlier screening and possibly breast MRI."
There are also medical and surgical options that can lower your risk, but they are not right for everyone. Dr. Alvarado recommends working with your doctor to help you determine the best course of action for you.
"For both women at high risk and those at average risk, maintaining a healthy lifestyle can also help prevent breast cancer — and many other conditions," Dr. Alvarado adds. "So remember the basics — eat right, exercise, maintain a healthy weight and avoid heavy alcohol consumption."
Related Posts
Comments
About the Author
health enews staff is a group of experienced writers from our Advocate Aurora Health sites, which also includes freelance or intern writers.