Hepatitis C may increase risk of heart disease and stroke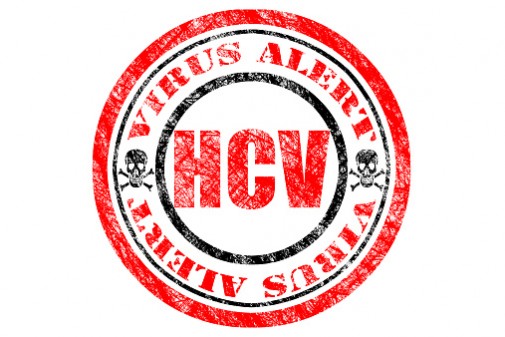 A new report suggests that individuals are at an increased risk for cardiovascular disease, stroke and mortality, according to a report published in the Oxford Journals. In addition, those with a hepatitis C infection who smoke or also suffer from diabetes or high blood pressure have an even higher risk.
Researchers looked at 22 international studies that compared occurrence of cardiovascular disease in patients with or without hepatitis C infection. They found infected patients had significantly higher rates of heart disease, stroke and death from these conditions.
"This is important new information for people who are trying to manage their health and wellness, along with their hepatitis C," says Dr. Abdul Ghani, cardiologist at the Advocate Heart Institute at Advocate South Suburban Hospital in Hazel Crest, Ill. "Much of the historical focus has been on what the hepatitis C virus can do to a liver, but we now need to work with patients on monitoring other conditions, as well."
The hepatitis C virus is a bloodborne virus that can lead to an infection ranging in severity from a mild illness lasting a few weeks to a serious, lifelong condition. The most common modes of infection are through unsafe needle injection practices, inadequate sterilization of medical equipment and the transfusion of unscreened blood and blood products.
A significant number of people chronically infected with hepatitis C will develop liver cirrhosis or liver cancer, says Dr. Ghani. There is no vaccine for hepatitis C, but antiviral medicines can cure approximately 90 percent of infections.
"Hepatitis C is a very manageable condition that doesn't have to have a severe impact on health if it is diagnosed and treated," says Dr. Ghani. "If a person is at risk, they need to talk openly with their doctor to find out if they have it, and determine the best way to deal with it in order to minimize its effects on the liver and cardiovascular system."
According to the American Liver Foundation, people should talk to their doctor about getting tested for hepatitis C if they:
Are a current or former drug user who used needles to inject, even if they only did this one time or did it many years ago.
Have a sex partner who had chronic hepatitis C or had many sex partners.
Had their blood filtered by a machine (hemodialysis) for a long period of time because their kidneys weren't working.
Received a blood transfusion or organ transplant from a donor before July 1992.
Received a blood clotting factor to treat a bleeding disorder (like hemophilia) before 1987.
Are a healthcare worker and were exposed to blood through a needle stick or had other contact with blood or bodily fluids.
Have HIV.
Have evidence of liver disease, such as abnormal liver tests.
Were born between 1945 and 1965. The Centers for Disease Control and Prevention recommends a one-time screening for all baby boomers.
Related Posts
Comments
About the Author
Nate Llewellyn, health enews contributor, is a manager of public affairs at Advocate Medical Group. Nate began his career as a journalist and builds daily on his nearly 20 years of writing experience. He spends most of his free time following his wife to their two sons' various activities.