Is red meat really cancerous?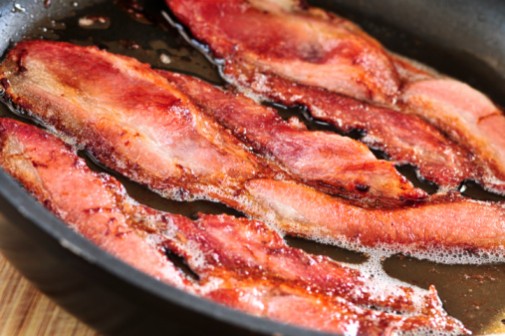 The World Health Organization (WHO) announced October 26 that eating processed meat like hot dogs, ham and bacon "definitely" causes cancer and the consumption of red meat like beef, veal, pork, lamb and mutton is "probably carcinogenic" to humans.
An international committee of 22 experts from 10 different countries studied the effects mainly for colon cancer, but also analyzed the likelihood that meat could cause pancreatic cancer and prostate cancer.
"For an individual, the risk of developing colorectal cancer because of their consumption of processed meat remains small, but this risk increases with the amount of meat consumed," said Dr. Kurt Straif, head of the committee which investigated more than 800 studies and looked at the intake from diverse diets in several countries and populations across the world, in a news release. "In view of the large number of people who consumed processed meat, the global impact on cancer incidence is of public health importance."
The committee, which acts as an adviser to the WHO, focused on environmental and lifestyle factors that may contribute to the disease. Typically, the group will categorize each factor based on the likelihood of it playing a role in cancer.
In this case, the committee labeled processed meat into Group 1 carcinogens, which is in the same group as alcohol, asbestos and tobacco smoke.
While the news has evoked strong emotions, several people, including the meat industry, believe that this shouldn't cause mass panic for meat lovers out there.
For example, the WHO advisory suggested 50 grams of processed meat (that's equivalent to two slices of bacon) can increase the risk of colon cancer by up to 18 percent. In comparison, smoking can increase the chances of lung cancer by 2,500 percent, according to the American Cancer Society.
Scientists involved with the WHO advisory also pinpointed meat can cause cancer, but don't know exactly how processed meat causes cells to become cancerous.
Evidence has shown that red meat has a chemical called heme that gives the red pigment in the blood its color. When heme enters the digestive tract, it breaks down into carcinogenic N-nitroso compounds. While in processed meat, the nitrates used to cure the meat and give its preservation, can increase the cancer-causing compound cooked at high temperatures. But, the evidence found that it isn't the quality of meat that causes cancer, it's how it's prepared.
"There's not a one-to-one link – it's not 100 percent," says Dr. Joaquin Estrada, colorectal surgeon at Advocate Illinois Masonic Medical Center in Chicago. "I tell my patients to eat red meats in moderation, supplementing with high fiber foods such as whole grain oats, leafy greens and raw fruits and vegetables. We know those foods are protective against colon cancer."
Dietitians agree that it's all about moderation.
"A balanced diet should contain for adults at least 5 to 6.6 ounces of protein, which includes meat, fish, poultry and beans," says Rosemary Mueller,  registered dietitian with Advocate Weight Management in Libertyville and Park Ridge. "Protein from low-fat sources, eaten in small quantities more frequently throughout the day, can potentially assist with weight loss and enhance good health."
Environmental groups are already pushing for warning labels on meat. The next steps will be for government regulations to decide if this is the right step moving forward.
Related Posts
Comments
About the Author
health enews staff is a group of experienced writers from our Advocate Health Care and Aurora Health Care sites, which also includes freelance or intern writers.