Stroke myths debunked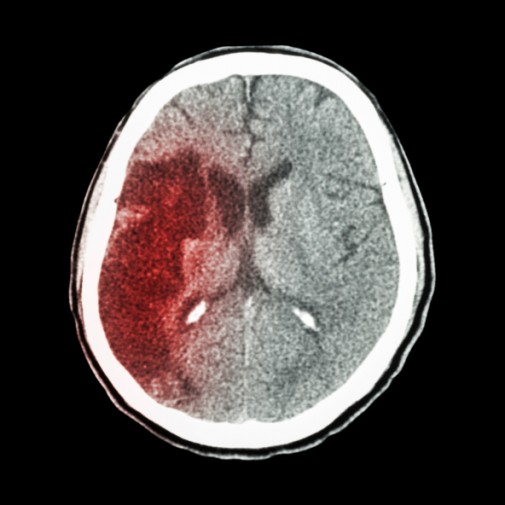 The American Stroke Association's (ASA) mission is to build healthier lives, free of cardiovascular diseases and stroke. In order to do so they have joined forces with the American Heart Association (AHA) to address all of the myths associated with stroke.
Minna Masor, neurosciences clinical coordinator at Advocate Illinois Masonic Medical Center in Chicago, says "So many people don't yet know the realities of stroke and how we can best protect ourselves and our loved ones from it," Masor says. "Knowledge is power. Knowing the signs and symptoms of stroke can not only prevent lasting brain damage, but can save a life."
Masor shares several myths and the realities, culled from information provided by the ASA.
Myth #1: Strokes are rare.
The reality: According to the ASA, someone in the world suffers a stroke every two seconds. Stroke is the leading cause of adult disability in the U.S. and Europe, and the second-leading cause of death worldwide — fourth in the U.S. Stroke remains the third-leading cause of death for American women and the fifth-leading cause of death for American men.
Myth #2: Stroke happens in the heart.
Reality: Stroke is considered a cardiovascular disease, like heart disease. However, as it affects the arteries leading to and within the brain, it is considered a neurological condition, sometimes referred to as a "brain attack."
Myth #3: Stroke is unpreventable.
Reality: According to the ASA, about 85 percent of all strokes can be prevented with the knowledge of personal risk factors and proper lifestyle choices, such as good nutrition and regular exercise.
Myth #4: A severe headache is the only way you know you're having a stroke.
Reality: Though headache is the most common symptom, you also may experience other symptoms, including slurred speech, numbness or weakness on one side of the body, confusion, dizziness or blurred vision.
Myth#5: There is no treatment for stroke.
Reality: Stroke is a definite emergency, but not a death sentence. Urgent treatment may include medication to reduce clotting or surgery. Rehabilitative therapy following the stroke can help to reduce permanent effects. The earlier a stroke is caught and treatment sought, the better the possible outcome and a healthy, happy life after stroke.
Myth#6: Only the elderly are at risk for stroke.
Reality: Stroke can happen to anyone of any age, rising dramatically among young and middle-aged Americans, though age can be a factor. In addition, there are other factors—such as heredity, gender and race—that can increase your risk. According to the ASA, stroke occurs more frequently among African Americans than Caucasians, in part because African Americans have a higher risk of elevated blood pressure, diabetes and obesity. In addition, more women than men die of a stroke annually. In fact, women are 2.5 times more likely to have a stroke than breast cancer.
"The bottom line is that we all need to be aware of our personal risk of stroke, as well as the signs and symptoms," Masor says. "The faster medical help is received, the better chance there will be little to no permanent damage to the brain."
Related Posts
Comments
About the Author
health enews staff is a group of experienced writers from our Advocate Aurora Health sites, which also includes freelance or intern writers.