Should you start 'crunning?'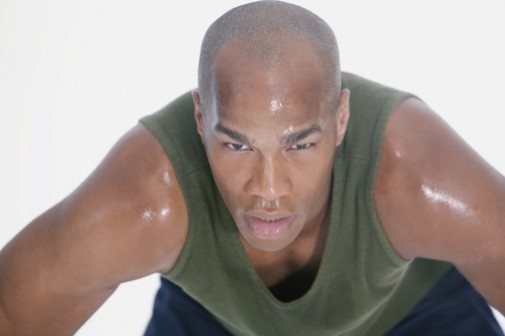 Those stuck in a workout rut might want to try the latest fitness fad – crunning.
The new fitness trend is a combination of crawling and running causing "crunmasters," indviduals who engage in this exercise, to essentially run on all fours.
"It's not crawling, it's not running, it's CRUNNING!!" wrote Shaun McCarthy, of Melbourne, Australia, who launched the Crunning Movement Facebook page last month. He posts videos of himself and other crunmasters participating in the exercise on busy streets and on park trails.
Crunmasters claim it's the ultimate full body workout.
Michael Heidkamp, an exercise physiologist with Advocate Weight Management in Libertyville, Ill., says crunning engages more muscles compared to traditional running if it's performed in short bursts by those who are physically fit. However, as a sustained cardiovascular workout, it wouldn't be a better option compared to running because most people would be unable to sustain proper form and endurance for an extended amount of time.
"I would not recommend for people to participate in crunning as regular exercise, because it can be a high-risk movement that places a large amount of stress on the wrist, elbows and shoulders," says Heidkamp. "The average person will not have adequate hip flexibility and range of motion, which will expose them to lower back, shoulder, elbow and wrist injuries."
He says this would be especially true for obese and severely deconditioned individuals, as well as those with hypertension, cardiovascular disease and vertigo.
"If used as a small portion of a total body circuit this can be an effective exercise, but each person should be accessed for proper form to reduce risk of injury," he says.
While crunning may not be the ultimate full body workout, Heidkamp offers these recommendations:
New to exercising: A tradition approach of cardiovascular exercise (i.e. treadmill/elliptical) combined with simple strength training is a safe and effective way to start. A personal trainer is also helpful.
Experienced exercisers: Try a group exercise class that combines cardio and strength like a bootcamp class or kettlebell class. Participants should speak with the instructor to see if the class is appropriate for them.
"The first thing someone new to exercise should do is speak with their physician to make sure that they are healthy enough for exercise," says Heidkamp. "After that, people starting an exercise for the first time (or restarting) should ease in to it. Two of the more common reasons people stop exercising are that it's too hard or they get injured."
Related Posts
Comments
About the Author
health enews staff is a group of experienced writers from our Advocate Aurora Health sites, which also includes freelance or intern writers.