Many who need cholesterol medications aren't taking them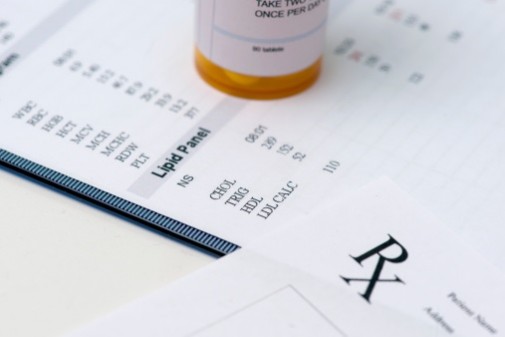 Less than 50 percent of Americans likely to benefit from cholesterol-lowering drugs are taking them, according to a report from the U.S. Centers for Disease Control and Prevention.
More than 33 percent of U.S. adults are eligible to take these medications under current guidelines or were already taking them, but only 44.5 percent of them take drugs such as statins to manage their high cholesterol, researchers said. Approximately 35.5 percent of Americans also admitted to not taking medication or making lifestyle changes that could help lower their cholesterol levels.
"Unmanaged cholesterol is a major contributor to heart disease, the No. 1 killer in America," says Dr. Srinivas Reddy, cardiologist at Advocate Heart Institute at Advocate South Suburban Hospital in Hazel Crest, Ill. "This report shows that there are still tremendous opportunities for heart health education and intervention among many, many people."
There has been an overall decline in the number of Americans with high blood levels of cholesterol and a recent increase in the use of cholesterol-lowering medications, according to the CDC. But, a high level of LDL cholesterol, also known as "bad" cholesterol, remains a major risk factor for heart disease and stroke.
"Thanks to ongoing research, we have more ways than ever to help people manage their cholesterol and prevent heart disease," says Dr. Reddy. "But, we need to be sure that people understand the importance of diet, exercise, weight management and medications so that they take advantage of their positive effects."
The study also showed that minority populations, including blacks and Mexican Americans, were less likely to take medication than white Americans. Among those who would benefit from taking the drugs, 58 percent of whites were actually taking them compared to 47 percent of Mexican Americans and 46 percent of blacks.
"This report contributes more evidence that factors such as culture and language need to be factored into our health care education efforts," says Dr. Reddy. "It's important that everyone gets the message that they can and should be managing their cholesterol for a longer, healthier life."
The American College of Cardiology and the American Heart Association recommend cholesterol-lowering medication for four groups of adults:
People with heart disease, a prior heart attack or some type of stroke, or angina.
People with LDL cholesterol levels of 190 mg/dL or more.
People 40 to 75 years old with diabetes and LDL cholesterol levels of 70-189 mg/dL.
People ages 40 to 75 years old with LDL cholesterol levels of 70-189 mg/dL and an estimated 10-year risk of heart disease of 7.5 percent or more.
Dr. Reddy says there's a whole new category of cholesterol medicines available, called PCSK9 inhibitors, that can be used in patients allergic to statin cholesterol medications. He advises people to consult with their physician about all their options.
Do you know your risk for heart disease? Take our heart risk assessment here. If you are at high risk, see one of Advocate Heart Institute's cardiologists within 24 hours.
Related Posts
Comments
About the Author
Nate Llewellyn, health enews contributor, is a manager of public affairs at Advocate Medical Group. Nate began his career as a journalist and builds daily on his nearly 20 years of writing experience. He spends most of his free time following his wife to their two sons' various activities.