Get the facts on cruise ship illnesses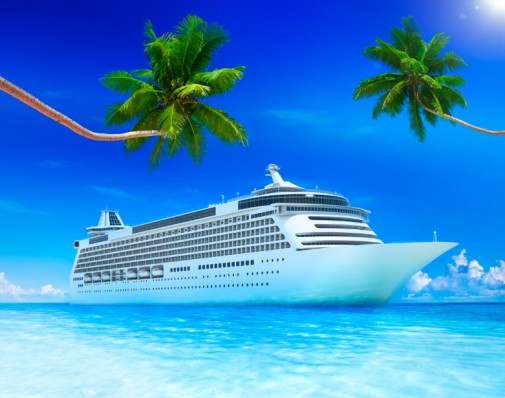 Having diarrhea, vomiting and abdominal cramps while on vacation is no dream getaway, especially on a cruise ship.
When outbreaks of illness on cruises happen, they often dominate the news because the thought of sick passengers in a confined space evokes stomach-turning reactions.
"The ship might be days from land," says Dr. Rami Taha, an infectious disease physician at Advocate Condell Medical Center in Libertyville, Ill. "With nowhere to go, you're stuck, you're sick and other people are sick. It's a big deal if it happens."
But how often do these outbreaks – called gastroenteritis – actually happen?
Despite the wave of publicity when they occur, they are relatively infrequent, according to a recent report released by the U.S. Centers for Disease Control and Prevention.
Reviewing cruise ship data from 2008 to 2014, CDC researchers reported a significant drop in outbreaks of gastroenteritis, which can include diarrhea, vomiting, abdominal cramps, headaches, muscle aches or fever. The figure decreased among passengers from 27.2 cases per 100,000 travel days in 2008 to 22.3 cases per 100,000 travel days in 2014.
Of the roughly 29,000 voyages during those six years, outbreaks happened on 133 of them, which is about .5 percent. Of the nearly 74 million passengers who took trips on cruise ships during that time, only about 130,000, or about 0.18 percent, suffered from gastroenteritis.
Almost all the outbreaks the researchers reviewed – about 92 percent – were caused by a norovirus, which is highly contagious. Norovirus commonly is spread by eating food or drinking water contaminated by fecal matter during preparation.
People can get norovirus by touching a contaminated surface, then putting their fingers in their mouth, or by sharing eating utensils with someone who has the virus. Symptoms usually last one to three days.
Dr. Taha says diligent hand hygiene is the best way for passengers to prevent getting gastroenteritis while they're on a cruise.
"Wash your hands using soap and water, or use the sanitizing gel that they have on the ships," says Dr. Taha, who recently returned from a cruise himself and found the gel readily available especially upon entering the dining rooms. "Using the gel or washing your hands is quick, it's simple and it can help keep you from getting sick."
The CDC offers these hand-washing tips:
Wet your hands with clean, running water (warm or cold), turn off the tap, and apply soap.
Lather your hands by rubbing them together with the soap. Be sure to lather the backs of your hands, between your fingers, and under your nails.
Scrub your hands for at least 20 seconds. Need a timer? Hum the "Happy Birthday" song from beginning to end twice.
Rinse your hands well under clean, running water.
Dry your hands using a clean towel or air dry them.
Related Posts
Comments
About the Author
Kathleen Troher, health enews contributor, is manager of public affairs and marketing at Advocate Good Sheperd Hospital in Barrington. She has more than 20 years of journalism experience, with her primary focus in the newspaper and magazine industry. Kathleen graduated from Columbia College in Chicago, earning her degree in journalism with an emphasis on science writing and broadcasting. She loves to travel with her husband, Ross. They share their home with a sweet Samoyed named Maggie.