Common heartburn drugs may increase heart attack risk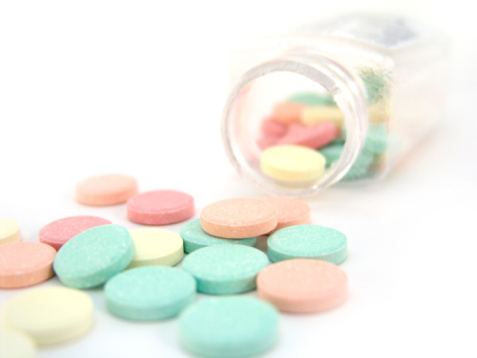 There may be a link between a common heartburn drug and an increased risk for a heart attack, according to a new study
There was a 16 to 21 percent increase in heart attack rates among those individuals who used proton pump inhibitors, or PPIs, according to Stanford University researchers who reviewed the medical records from almost 3,000,000 people.
About one in 14 American adults take PPIs such as Prilosec and Nexium to treat heartburn, acid reflux or gastroesophageal reflux disease. PPIs are available with a prescription as well as over the counter.
The researchers cautioned that their study does not prove that taking PPIs directly causes an increase in heart attack risk. However, given the volume of people they studied and significant rate of heart attack risk among PPI users, this is something doctors and people with heartburn should take seriously, says study leaders.
One possible explanation for the increased heart attack risk is that PPIs impede the production of nitric oxide by the cells inside a person's circulatory system, which includes the heart. Reduced levels of nitric oxide in the body has been linked to cardiovascular problems.
"Though the work researchers are doing by highlighting side effects of drugs is truly astonishing and can tremendously impact how we dose PPIs, it's important not to sound the alarm bell quite yet," says Dr. Andrew Albert, gastroenterologist at Advocate Illinois Masonic Medical Center in Chicago.
Dr. Albert says it's also important to recognize how important PPIs can be for those with heart issues.
"PPIs can prevent life-threatening gastrointestinal bleeding and decrease mortality in people with cardiovascular disease," he says.
PPIs are just one option for people with chronic heartburn. Other heartburn drugs include H2 antagonists, such as Zantac and Pepcid, which did not have a correlation with increased risk for heart attack in the study.
Lifestyle changes can also help, says Dr. Albert.
He recommends the following steps for people struggling with heartburn:
Stay away from your trigger foods and drinks. Common culprits include red wine, chocolate and spicy foods.
Reduce your portions. Try eating several smaller meals rather than two or three large meals a day. Larger meals can distend the stomach, causing acid to more easily travel into your esophagus and cause symptoms.
Keep your weight in check. Obesity can make symptoms worse and weight loss can often minimize the need for medication.
Avoid alcohol and smoking. Both can increase your symptoms.
"If your heartburn persists despite lifestyle changes, or if you have been regularly using a prescription or over-the-counter medication, talk with your doctor," says Dr. Albert. "Your ongoing symptoms could signal something more serious, but the good news is treatment options can help."
Do you know your risk for heart disease? Take our heart risk assessment here. If you are at high risk, see one of Advocate Heart Institute's cardiologists within 24 hours.
Related Posts
Comments
About the Author
health enews staff is a group of experienced writers from our Advocate Health Care and Aurora Health Care sites, which also includes freelance or intern writers.