5 reasons why heart attacks differ in women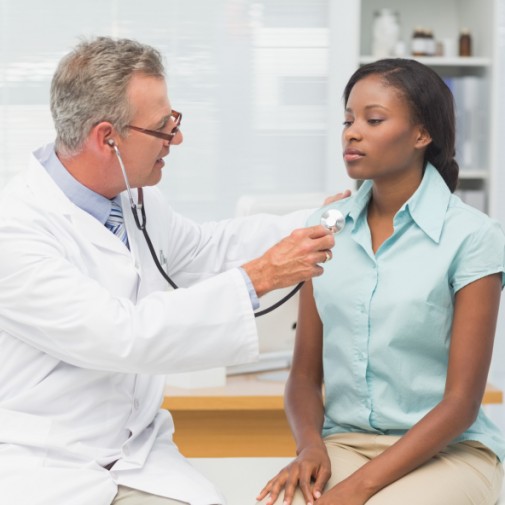 A new scientific statement published in the American Heart Association's journal Circulation says that there are knowledgeable gaps between women and heart attacks.
"Despite stunning improvements in cardiovascular deaths over the last decade, women still fare worse than men and heart disease in women remains underdiagnosed, and undertreated, especially among African-American women," said Laxmi Mehta, study author and director of the Women's Cardiovascular Health Program at The Ohio State University.
According to the AHA, cardiovascular-related deaths have dropped among women overall, thanks to better prevention strategies and treatments, but an estimated 6.6 million American women still suffer from coronary heart disease and it remains the leading cause of death for women in the U.S.
The premise of this statement by the AHA is to raise awareness about key differences in heart attack indicators and treatment in women including symptoms, causes, treatment, risk factors and racial differences.
Symptoms
Unlike men who typically experience symptoms like a "Hollywood heart attack," women's often times have atypical, vague symptom without the usual chest pain. Some women may experience palpitations, pain in the back, tightness in the jaw, anxiety, sweating or indigestion. Some women may even experience shortness of breath, nausea, vomiting or flu-like symptoms.
"These symptoms can be very challenging for the patient and the medical profession," said Mehta. "Women tend to under recognize or deny them. When they do present to the emergency department, it is important for these symptoms to be triaged appropriately as potential heart problems. Otherwise the consequences are misdiagnosis, delayed treatment and higher death rates."
Causes
According to the National Heart, Lung and Blood Institute heart attacks are caused by a sudden narrowing or blockage of a coronary artery, which limits oxygen to the heart. Most heart attacks occur as a result of coronary heart disease. In women, experts say the way blockages form a blood clot may differ what's traditionally seen in men. Women may have less severe blockages that don't require stents, but suffer more damage to the coronary artery blood vessels and that can lead to decreased blood flow to the heart resulting in a heart attack.
Treatment
Women face greater complications from attempts to restore blood flow because their blood vessels are often smaller, they tend to be older and have increased rates of risk factors, such as diabetes and high blood pressure.
Rehabilitation after a heart attacks is also prescribed less frequently for women, and even when it is prescribed, women are less likely to participate in it or complete it, the report said.
"Frankly, women are great at nagging their spouses so they make sure their partner takes their medications, goes to cardiac rehab, eats better and sees the doctor. Unfortunately many women don't make their own personal health their priority, which contributes to more favorable outcomes in men versus women after a heart attack," said Mehta.
Risk Factors
Risk factors linked to heart attacks are often overlooked in women. High blood pressure and diabetes are strongly associated with heart attacks in women. In fact, if a young women has diabetes her risk for heart disease is 4 to 5 times higher compared to young men states the AHA. Experts also believe that there is growing evidence that emotional stress and depression can influence the onset and course of heart disease in women.
Racial Disparities
Compared to white women, black women have a higher occurrence of heart attacks in all age categories and young black women have higher in-hospital death rates. Black women are also less likely to be referred for important treatments such as cardiac catheterization, according to the statement.
The AHA recommends that women and medical professionals need to better understand gender differences so that it can help improve prevention and treatment among women.
"Women should not be afraid to ask questions – we advise all women to have more open and candid discussions with their doctor about both medication and interventional treatments to prevent and treat a heart attack," Mehta said.
Dr. Irina Staicu, a cardiologist with Advocate Heart Institute at Good Shepherd Hospital in Barrington, Ill., agrees with the AHA. She says that the statement is a huge step towards recognizing the limitations with diagnosing women and cardiac disease and opening the eyes of health care providers.
"It is a tremendous wake-up call for all medical care providers to extend their knowledge of heart disease in women and to accept gender specific differences," says Dr. Staicu. "At the same time, women need to be proactive and not ignore the warning signs that are specific. Also, taking the time to ask questions with your physician and becoming self-aware can be the best defense against heart disease."
Do you know your risk for heart disease? Take our heart risk assessment here. If you are at high risk, see one of Advocate Heart Institute's cardiologist within 24 hours.
Related Posts
Comments
About the Author
health enews staff is a group of experienced writers from our Advocate Health Care and Aurora Health Care sites, which also includes freelance or intern writers.