What does it mean to be gluten-free?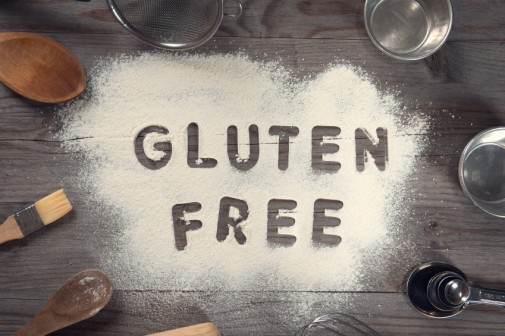 For most people, ingesting gluten is perfectly healthy. However, for more than three million Americans suffering from celiac disease, eating products containing gluten can be dangerous.
So what is gluten anyway?
Simply put, gluten is a glue-like mixture of proteins found in wheat, barley and rye, and in products such as pastas, breads, sauces and even beers. Gluten extends the shelf life of bread by holding on to water, and binds dough and sauces together.
Celiac disease, caused by adverse effects of gluten, is an autoimmune disorder, which damages the small intestines.
"Anyone with a family member with celiac disease or other autoimmune disorders such as Type 1 diabetes is at an increased risk for celiac disease," says Dr. Constance Pietrzak, a gastroenterologist at Advocate Trinity Hospital in Chicago.
When someone with celiac disease eats gluten, it causes abdominal bloating, pain, nausea, vomiting, constipation, diarrhea and fatigue. If ignored, celiac disease can lead to ulcers, anemia, liver disease, lymphoma and intestinal cancer.
Others who should avoid gluten products are those with wheat allergies or non-celiac gluten sensitivity. Both of these conditions, although different from celiac disease, cause an immune response which can be harmful or deadly.
"I cannot emphasize strongly enough that patients should not start on a gluten free diet on their own," says Dr. Pietrzak.
For those suffering from gluten-related disorders, there are plenty of alternatives to the wheat-based staples that so many of us take for granted. Buckwheat, amaranth, corn, quinoa, millet and brown rice are all whole grains that can be substituted for wheat in products like pasta and bread. Chickpeas and lentils are gluten-free, rich in protein, and their flour can be substituted for wheat flour in most recipes.
Because of the perception that gluten is harmful, many people without celiac disease have decided to cut it from their diet. Gluten is nontoxic and safe for those without gluten-related disorders.
"A gluten free diet has not been shown to result in weight loss as is commonly thought. Speak with your physician before starting any diet whether it's to lose weight or to treat gastrointestinal symptoms," says Dr. Pietrzak.
Related Posts
Comments
About the Author
health enews staff is a group of experienced writers from our Advocate Aurora Health sites, which also includes freelance or intern writers.