Instagram reveals link between geography and diet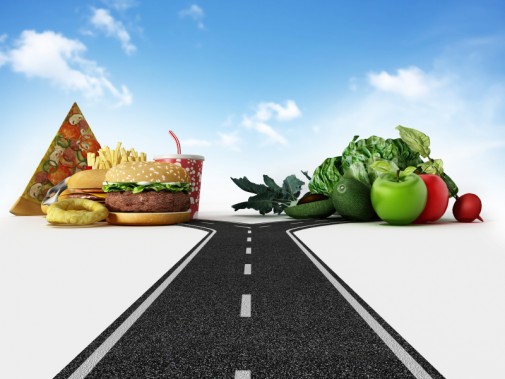 People who live close to grocery stores may make healthier food choices, according to a new study.
The research from the Georgia Institute of Technology shows that people living in communities that have limited access to grocery stores, or "food deserts," eat foods that are higher in fat, cholesterol and sugar.
The researchers took an innovative approach to gathering data by tapping into the virtual dietary database that is Instagram. The study results are based on the analysis of three million geo-tagged posts on the uber-popular photo sharing social media platform.
The researchers found that food posted, and presumably eaten, by people in food deserts is five to 17 percent higher in fat, cholesterol and sugars compared to those shared in non-food desert areas.
"While not a traditional dietary survey, this study certainly provides valuable information to consider," says Dr. Julie Brandies, an internal medicine specialist at Advocate South Suburban Hospital in Hazel Crest, Ill. "The disparities pointed out further underscore that food deserts, and their nutritional consequences, are a very real matter of public health."
The study identified the frequency of fruits and vegetables as the biggest difference between the two groups. In non-food desert areas, 48 percent of posts mention fruits and veggies, as opposed to only 33 percent in food deserts.
"Clearly, it is easier to follow the nutrition guideline indicating that 50 percent of our diet should be fruits and vegetables when you live near a steady source," says Dr. Brandies. "It is hard to keep the produce fresh for seven days or to plan meals for seven days for those who a trip to the store is very inconvenient, versus two to three days at a time for those close to a grocery store."
To reach its conclusions, the researchers used the USDA's database of nutritional values for 9,000 foods to create a nutritional profile for both groups. Notably, the amount of calories didn't differ significantly, even as the levels of fats, cholesterol and sugars were much higher in food deserts.
The study also identified the foods that are most exclusive to each community in four other regions of the country, as well.
According to a press release, the breakdown by region is:
Southeast: Bacon, potatoes and grits (food deserts) vs. collard greens, oranges and peaches (non-food deserts)
Midwest: Hamburgers, hot dogs and brisket vs. beans, spinach and kale
West: Pie, beef and sausage vs. quinoa, apple and crab
Southwest: Barbeque, pork and burritos vs. tomatoes, asparagus and bananas
"This regional information makes the differences between the food desert and non-food desert eaters even clearer," says Dr. Brandies. "This sort of breakdown helps show the gap in many areas that can take its toll on the health and wellness of people in food desert communities."
Also, the study points out that pictures of meals that are most likely to be posted by both groups tend to be the staples of each region. Steak and coffee in the West; lox and cheesecake in the East; okra and biscuits in the South.
Related Posts
Comments
About the Author
Nate Llewellyn, health enews contributor, is a manager of public affairs at Advocate Medical Group. Nate began his career as a journalist and builds daily on his nearly 20 years of writing experience. He spends most of his free time following his wife to their two sons' various activities.