New peripheral artery disease treatment may help millions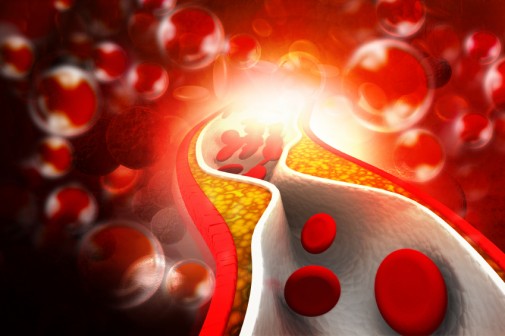 A new method of treating peripheral artery disease (PAD) is now available at the Advocate Heart Institute at Christ Medical Center, making Advocate Health Care one of the first providers in the nation to offer the procedure.
The Pantheris™ Lumivascular Atherectomy System is the first-ever image-guided atherectomy catheter. This technology allows a physician to visualize plaque as it is removed from a blood vessel wall via a catheter that is inserted inside a patient's femoral artery and guided to the area of the blockage. An imaging fiber located at the end of the catheter uses light to provide live, real-time images of the artery during the procedure. This offers groundbreaking information to the cardiologist and allows for safe removal of plaque without damaging any structures within the artery.
According to the Centers for Disease Control and Prevention, about eight million Americans suffer from PAD, a condition characterized by symptoms such as leg or calf pain and a weak pulse in the legs or feet. More serious complications can include skin ulcers, gangrene and even amputation.
Quite similar to plugged heart arteries, fatty material known as plaque can build up in the arteries that transport oxygen-rich blood to the head, stomach, arms and legs, and interfere with the flow of this blood.
Until now, options for treating PAD have ranged from exercise and drug therapy to surgical bypass or minimally invasive techniques to clear the plaque from the diseased artery. This new technique provides a much greater level of control and visualization for physicians than ever before.
"What is unique about this technology is the fact that we now have an unprecedented ability to image within the artery while removing the plaque," says Dr. Jaafer Golzar, a cardiovascular specialist at the Advocate Heart Institute at Christ Medical Center in Oak Lawn, Ill.
"Because this allows us to safely remove plaque without damaging the blood vessel, we hope to prevent scar tissue formation, which can cause the vessel to block up again, known as reocclusion. Scar tissue is the main reason for reocclusion after both bypass and endovascular therapies," he says.
Related Posts
Comments
About the Author
Holly Brenza, health enews contributor, is the public affairs coordinator at Advocate Children's Hospital. She is a graduate of the University of Illinois at Chicago. In her free time, Holly enjoys reading, watching the White Sox and Blackhawks, playing with her dog, Bear and running her cats' Instagram account, @strangefurthings.