How your brain changes when you're on no sleep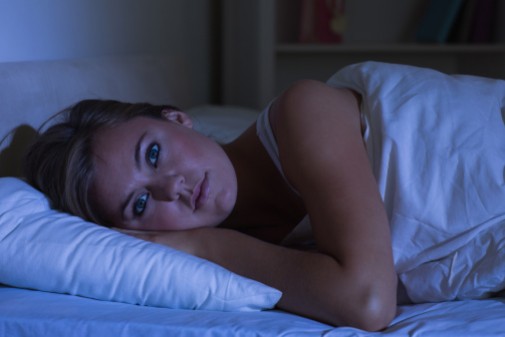 People with insomnia may have significantly reduced "white matter integrity" in multiple areas of the brain, including the areas that regulate consciousness, sleep and alertness, according to new research.
A study, posted in the online journal Radiology, explores the relationship between abnormalities in the brain's white matter – the tissues that allow the brain to form and carry out information between different parts of the brain – and sleeplessness.
Researchers from the department of Medical Imaging at Guangdong No. 2 Provincial People's Hospital in Guangzhou, China, recruited patients with primary insomnia and volunteers who did not suffer from a sleep disorder. All of the participants completed surveys that enabled researchers to evaluate their mental status and sleep patterns.
Each participant also underwent a brain MRI with a specialized technique called diffusion tensor imaging to identify irregularities in white matter. The results showed a link between white tract matter abnormalities and insomnia.
"If white matter tracts are impaired, communication between brain regions is disrupted," said researcher Shumei Li, in a study news release.
The study also found those who had suffered from insomnia for a longer period of time had more abnormal occurrences in the brain's white matter.
"Sleep plays a critical role in thinking and learning, ultimately impacting productivity, performance, concentration and memory," says Dr. Naresh Upadhyay, a pulmonologist at Advocate Trinity Hospital in Chicago.
Dr. Upadhyay recommends that people who suffer from insomnia regularly make an appointment to see their primary care physician, as quality sleep is essential for brain maintenance and repair.
He explains that lack of sleep impairs attention, concentration, reasoning and problem solving, making it more difficult to learn and retain information efficiently.
"People need to understand how important sleep is. It really does affect your brain function and your ability to focus throughout the day," says Dr. Upadhyay. "People think you can just go days without sleeping and then catch up on the weekends, but that is not the case. There will be repercussions."
How much sleep do people really need?
As the National Sleep Foundation celebrates the 26th anniversary of its original sleep study, the organization has updated its guidelines on how much sleep a person needs at different ages.
Newborns (zero to three months) need 14 to 17 hours of sleep per day (previously 12 to 18 hours)
Infants (four to 11 months) need 12 to 15 hours (previously 14 to 15 hours)
Toddlers (between one and two years) need 11 to 14 hours of sleep every night (previously 12 to 14 hours)
Preschoolers (between three and five years old) need 10 to 13 hours (previously 11 to 13 hours)
School-aged children (six to 13 years old) need nine to 11 hours (previously 10 to 11 hours)
Teens (14 to 17 years old) need eight to 10 hours each night (previously 8.5 to 9.5 hours)
Adults (18 to 64 years old) need seven to nine hours
Adults 65 years and older need seven to eight hours
Related Posts
Comments
About the Author
health enews staff is a group of experienced writers from our Advocate Aurora Health sites, which also includes freelance or intern writers.