5-year-old Isaac Parris fights and wins battle with brain cancer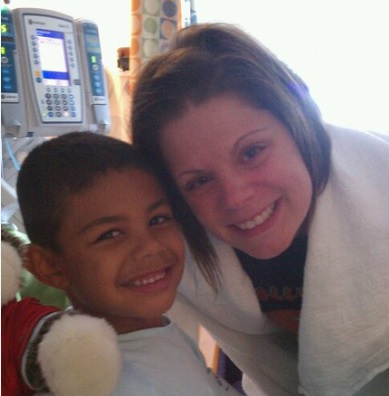 The room was dark and the air suddenly seemed stale. She felt she was going to suffocate. Not from lack of space, but rather by the fear of what she was about to hear.
Five-year-old Isaac Parris' mom, April Schippers, stood trance-like, focused on the image of her son's brain on the screen in front of her.
"I picked up on muffled sounds here and there," she says. "Just a few words were getting through to me: 'Large. Vascular.' And then, 'Two weeks to live.'"
"My life changed in one instant," April recalls. "The words 'childhood brain cancer' became my new real."
Her eyes welled up with tears that she didn't even have the strength to shed. Even her voice disappeared somewhere deep within. It had been just hours since Isaac's pediatrician shared with her that there was a mass in Isaac's brain. Now, Dr. John Ruge, one of the top pediatric neurosurgeons in the country and the director of the Midwest Children's Brain Tumor Center at Advocate Children's Hospital, was explaining possible life-saving options for Isaac.
"My sister's fingers wrapped around my arm and clutched onto me tightly," April remembers. "Dr. Ruge continued talking in what sounded like a foreign language – one that I am now fluent in."
She wondered how many times Dr. Ruge had stood in that exact same room sharing that exact same news. "He stood there as a pillar of strength for all of us," April says of Dr. Ruge's impact on Isaac's family and loved ones, "just when we felt we were going to crumble right there in front of him."
"I prayed that I would wake up from this awful nightmare. But I knew that in reality, my five–year-old son unknowingly had to start gearing up for the fight of his life. Little did I know that the very next day, it would be Dr. Ruge's skilled hands and expertise that would save my son."
Here they are today almost five years since that first meeting.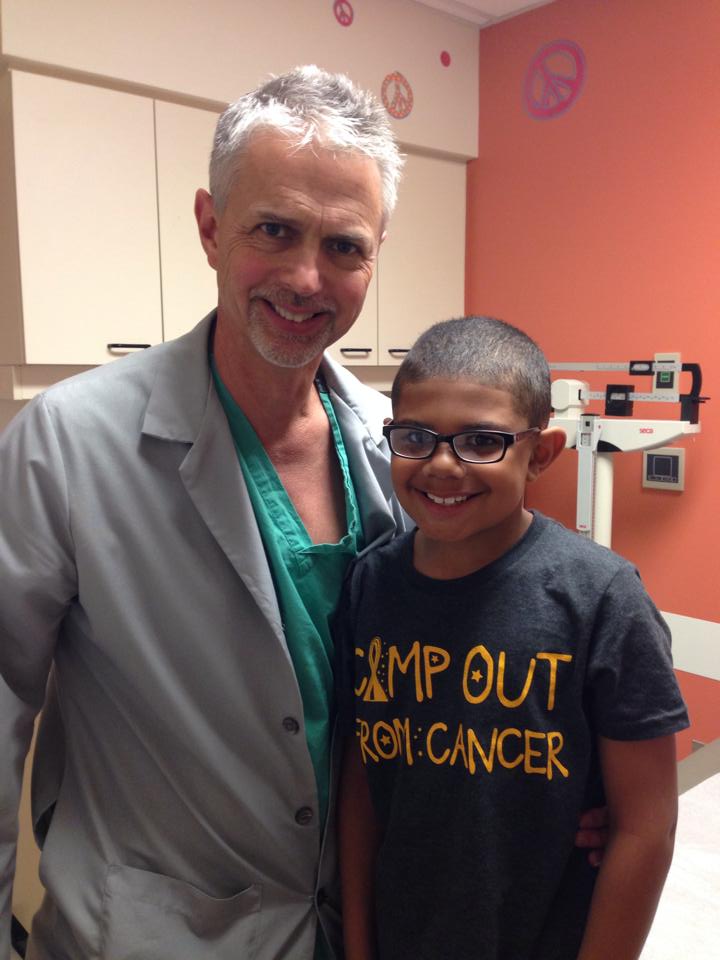 Although Isaac's family has lived a lifetime since that day – a period which included brain surgery, nine rounds of chemotherapy, and 30 cranial and spinal radiation treatments – they say it is funny how the heart never forgets. They say that simply hearing Dr. Ruge's name, driving past the hospital, or seeing June 22 on a calendar can bring them right back to that moment. That very moment that divides life into two time periods—before cancer and their new normal.
For most moms and dads, a cancer diagnosis for their young child doesn't even factor as a possibility. The moment they hear the words "brain tumor" is the moment when they realize that Tylenol doesn't cure all headaches. It is the moment when they first learn that a mother's kiss doesn't always hold the magical powers that you see in the movies or read about in fairy tales. It's the moment where the only option that they have as a mother is to put their child's life and their faith into the hands of a complete stranger.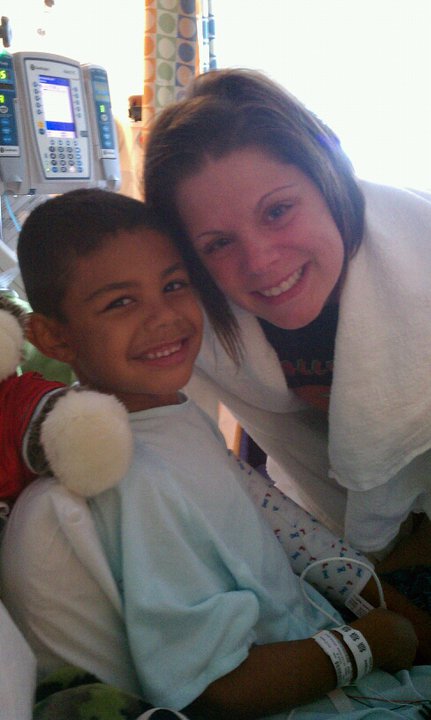 Twice a year, Isaac has a very important date with a very important person—Dr. Ruge. Isaac's appointments have become April's favorite days of the year.
"I can't help but be overcome with admiration and gratitude," she says. "I sit there quietly in a room that has now become all too familiar and watch as Dr. Ruge interacts with my son. I hear that same steady tone that I heard for the first time all those years ago. His voice helps put me at peace, and I suddenly feel myself start to breathe for the first time in what feels like forever."
Isaac Parris was only five years old when he was diagnosed with Medulloblastoma, the most common form of childhood brain cancer. 
Isaac is now 10 years old and in 5th grade. He and his family have started their own non-profit organization and, in May of every year, remember their journey during National Brain Tumor Awareness Month.
Related Posts
Comments
About the Author
health enews staff is a group of experienced writers from our Advocate Aurora Health sites, which also includes freelance or intern writers.