First U.S. case of bacteria resistant to 'antibiotic of last resort'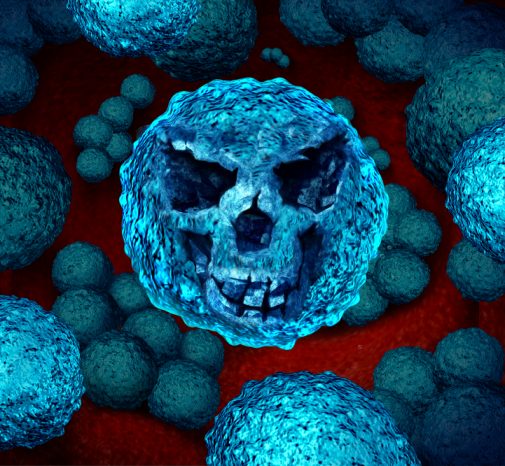 The discovery of a bacteria resistant to an antibiotic of last resort is raising alarming questions.
Concerns arose last week after a report was published in Antimicrobial Agents and Chemotherapy, a publication of the American Society for Microbiology. The report detailed the case of a 49-year-old Pennsylvania woman with a urinary tract infection caused by a bacteria with a gene that is resistant to colistin. Colistin is an antibiotic doctors prescribe as a last-ditch weapon when other drugs fail.
The colistin-resistant gene, known as mcr-1, has shown up in China and some European countries and in a sample from a pig intestine in the United States, but this is the first time it has been found in a person in this country.
This individual case isn't what's alarming, because the bacteria strain found in the woman was treated with other antibiotics. The larger concern is that mcr-1 could spread to other multidrug-resistant bacteria.
"This is not a local issue. Multidrug-resistant organisms is a global issue," says Dr. Rami Taha, an infectious disease physician at Advocate Condell Medical Center in Libertyville, Ill. "The approach we take should be multinational. Cooperation is key in stopping the creation of these 'superbugs.'"
Dr. Taha says cooperation needs to include a broad range of stakeholders, including physicians, patients and even the agricultural community.
Up to half of antibiotic use in humans and much of antibiotic use in animals is unnecessary and inappropriate, according to the Centers for Disease Control and Prevention (CDC). Inappropriate use of antibiotics includes taking them for viral rather than bacterial infections, or taking them for a duration different than prescribed. Taking antibiotics when they are not needed increases the risk of getting an infection later that resists antibiotic treatment.
Changing the way antibiotics are prescribed and used is perhaps the single most important action needed to slow the development and spread of antibiotic-resistant infections, according to the CDC, which reports that 50 percent of the time antibiotics are not optimally prescribed, or prescribed when not needed, or with an incorrect dose or duration.
"It is very important to educate patients and physicians regarding the overuse of antibiotics. This is considered one of the main reasons why resistant bugs got to be this way," says Dr. Taha. "When bacteria is exposed to antibiotics, whether [prescribed by a] physician for patients or used in agriculture, such as chicken and beef production, they undergo mutations to cope with the new environment and change to become resistant organisms."
Dr. Taha adds that greater emphasis on research and development of new antibiotics is another important step toward dealing with emerging strains of bacteria.
In an effort to undertake new research to preserve the effectiveness of antibiotics, the Obama administration released a National Action Plan for Combating Antibiotic Resistant Bacteria last year. As part of that plan, the Department of Defense, Department of Agriculture and Department of Health and Human Services established an Advisory Council on the issue that released a statement last week indicating all three agencies take the emergence of this colistin-resistant gene very seriously.
These government agencies and others will continue efforts to track, slow and respond to the emergence of antibiotic resistance, according to the statement.
It was through the Defense Department's efforts that the Pennsylvania woman's samples were sent to Walter Reed National Military Medical Center for testing and then to the Multidrug-resistant Organism Repository and Surveillance Network for genetic sequencing to identify the mcr-1 gene.
Related Posts
Comments
About the Author
Kathleen Troher, health enews contributor, is manager of public affairs and marketing at Advocate Good Sheperd Hospital in Barrington. She has more than 20 years of journalism experience, with her primary focus in the newspaper and magazine industry. Kathleen graduated from Columbia College in Chicago, earning her degree in journalism with an emphasis on science writing and broadcasting. She loves to travel with her husband, Ross. They share their home with a sweet Samoyed named Maggie.