Is talking hands-free while driving safe?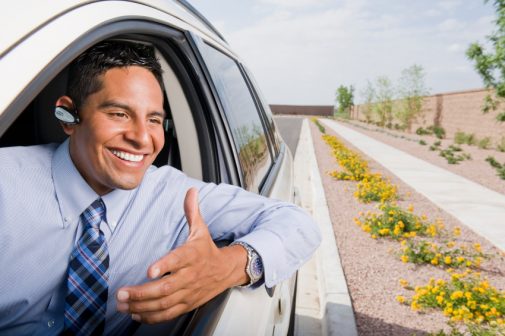 Many states have 'hands-free' cell phone laws, but distracted driving continues to be a leading cause of accidents in the United States.
A new study suggests this may be because 'hands-free' cell phone use isn't nearly as safe as we think. Researchers used lab-based videos, simulated driving and eye-tracking devices to monitor drivers' reactions to various kinds of road hazards. Overall, those who were multitasking were significantly more likely to miss hazards, took longer to react to the hazards they did see, scanned their surroundings less often and committed more "looked but failed to see" errors, where they saw a hazard, but did not react.
"It is well-known that distracted driving is very dangerous, but many people tend to overestimate their own ability to manage multiple things when behind the wheel," says Dr. Shelanda Hayes, a family medicine physician on staff at Advocate South Suburban Hospital in Hazel Crest, Ill. and physician owner of Flossmoor Family Care. "The human brain likes to think, 'Oh, that wouldn't happen to me. I'm a good driver!' But it can happen to anyone."
To test the distraction of phone conversations, researchers played audio tracks on speakers near the participants and they were required to listen and respond to verbal questions as they "drove." Some of the instructions specifically asked drivers to visualize a scenario as they listened, just as someone might do during a phone conversation.
Researchers say the findings suggest that natural conversation might use more of the brain's verbal processing resources than previously believed, leaving fewer resources available for spotting and reacting to hazards on the road.
Dr. Hayes says in-vehicle passengers don't necessarily create the same risk because they share an environment with the driver and are likely to react to hazards alongside the driver.
"When a passenger is in the car with a driver, the passenger may abruptly stop speaking when a car in front of them slams on the brakes, for instance. This removes a distraction from the driver at a critical moment," says Dr. Hayes. "A person on the phone, however, won't know what's happening in the car and may continue speaking, leaving the driver's brain engaged in two activities at once."
The study results strongly suggest that the only safe way to use a cell phone in the car is to not use a cell phone at all.
"It's obvious to most that physically doing something with your hands, like holding a phone or applying make-up, is risky," said Dr. Hayes. "But safe driving takes our full attention, both physically and mentally."
Related Posts
Comments
About the Author
health enews staff is a group of experienced writers from our Advocate Aurora Health sites, which also includes freelance or intern writers.