How I fixed my pee problem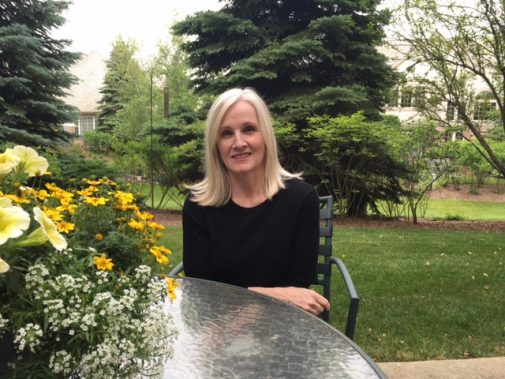 I used to have a pee problem. Yep, I peed my pants for five years – all the time.
My friends would ask me to go for a walk and I would take a deep breath and say "No, let's just meet at Starbucks." I really love taking long walks, but I had to say no because I would wet my pants if I walked more than three blocks.
It was most difficult for me when I was traveling, so I stopped taking trips. I didn't go on vacations. I felt terrible. I had to wear large pads and constantly go to the bathroom.
I'm 54 now. I started leaking in my late 40s, and it progressively got worse. My doctor encouraged me to have a suburethral sling procedure done to treat my problem, but I was too scared to do it. I didn't know anyone who had that procedure done and I just kept postponing it.
Last spring, I finally I decided to do something about it. It was one of the best decisions I have ever made.
I went to see Dr. Brett Vassallo, a urogynecologsit at Advocate Lutheran General Hospital in Park Ridge, Ill. He was very patient and spent as much time with me as I needed. I had like twenty questions, and he patiently answered them all.
He explained that a suburethral sling was a minimally invasive vaginal operation that would help treat my incontinence. He said the sling was a tape, about one centimeter wide, that would be inserted through a small cut underneath the urethra – the tube that runs from the bladder outwards –  so that when I do some physical activity, or just cough or sneeze, the tape was able to close off that tube. The sling would basically provide support that mimics my normal anatomy and prevent urine from leaking.
Before I had the operation, they had to test my bladder, and I'm not going to lie, that was the most difficult part. It was uncomfortable. But, the nurse who performed the test was amazing. She was so kind and explained every single step to me. She made the whole process less uncomfortable and was a great coach.
The surgery was quick. It was an outpatient surgery, so I could go home right away. My recovery was very fast and I basically had no pain.
This surgery completely changed my life – I mean completely changed my life! I have an iron bladder now. I don't have to go to the bathroom every five minutes. I cannot even explain how much my life is different now. I am a physical therapist and I couldn't transfer patients. I couldn't bear the weight to lift them. Now I can do whatever I want.
Today, I lead an active lifestyle, taking long walks with my friends and going to the gym without wetting my pants. I still don't understand why I waited five years to do something about it.
I recently told my husband that there were three life-changing events in my life: when I met him, when I had my kids – three very large babies who most likely weakened my bladder in the first place – and when I met Dr. Vassallo and had this procedure done.
My message to all of you ladies who have similar pee problems is don't wait. Don't be embarrassed to talk about it, don't be scared and just don't wait.
Related Posts
Comments
About the Author
Alysia is mother of three boys and with her husband enjoys traveling, biking, and cooking. She works to get and keep people moving as a physical therapist. This surgery changed her life!