5 warning signs that could be cancer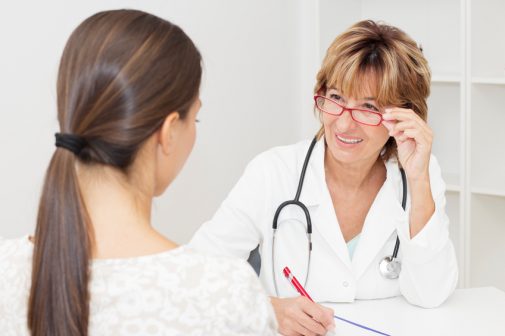 Cancer is the second leading cause of death for American women, so it is important for women to know both the common and uncommon signs of cancer. Women's bodies are constantly changing, and paying attention to those changes is one key to good health.
"Cancer can occur in anyone," says Dr. Carol Saffold, a hospitalist on staff at Advocate South Suburban Hospital in Hazel Crest, Ill. "If you or anyone you know is experiencing any unusual or abnormal bodily changes, whether big or small, it is important to seek help from your physician."
Here are five cancer indicators you should watch for:
Breast Changes: If you notice any changes happening to the breasts, have a doctor perform a physical exam. Be sure to mention if you are experiencing any skin dimpling or puckering, inverted nipples, discharge from the nipples or any redness or scaling of your nipples or skin. "Most people know that lumps in the breasts are a bad sign but miss other common symptoms, like skin puckering and dimpling," says Dr. Saffold. "It's important for individual women to get to know their bodies and note any changes, however small they may seem."
Prolonged Bloating: Women are natural bloaters, but if the bloating does not get better with time, it may be time to see a doctor. Constant bloating may be an indicator of ovarian cancer.
Unusual Bleeding: Whether you are still getting periods or you are experiencing bleeding after menopause, it is crucial to consult with a doctor so they can rule out endometrial cancer, which is cancer of the lining of your uterus. "Though many women experience bloating and bleeding during their menstrual cycle, bloating that doesn't go away or irregular bleeding – especially after menopause – can be cause for concern," says Dr. Saffold.
Blood in your Urine or Stool: Experiencing bleeding or prolonged bleeding from an area of your body that normally doesn't bleed could be an indicator of colon or bladder cancer. Dr. Saffold points out that these symptoms are also common with other conditions like infections and kidney stones. It is wise to make an appointment with your physician if you notice unexplained bleeding.
Excessive Weight Loss without Trying: Though many wish the pounds would melt right off of them, significant, unexpected weight loss may signal a health problem. Sudden weight loss is sometimes associated with pancreatic, stomach and lung cancers.
"We don't want to be alarmist and assume that every twinge and symptom is a sign of serious disease, of course, but it's easy to ignore things we shouldn't," says Dr. Saffold. "People today tend to be very busy with work, school and family – it's easy to write things off and tell ourselves we'll deal with it later. With most diseases, however, early detection can make all the difference. If you're unsure of something, take note of it and give your physician a call. He or she can help you determine whether you need to take further action."
Related Posts
Comments
About the Author
health enews staff is a group of experienced writers from our Advocate Health Care and Aurora Health Care sites, which also includes freelance or intern writers.