Do you suffer from selfie elbow?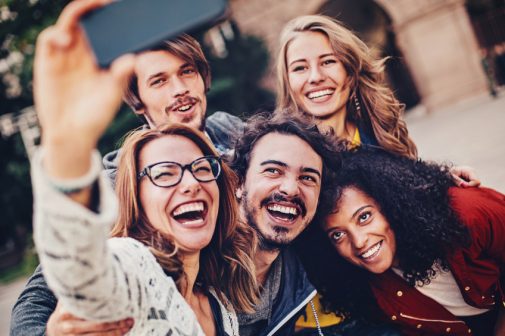 Capturing the perfect selfie can be great for your online persona, but it can also lead to a new injury – selfie elbow.
This condition may become a very real health concern, as a recent study calculated that millennials are expected to take as many as 25,700 selfies each over the course of their lifetime. Currently, 55 percent of millennials, 24 percent of Gen Xers and nine percent of Baby Boomers share selfies on social media, according to the Pew Research Center.
Recently, NBC's Today Show Anchor Hoda Kotb even revealed that she suffered from selfie elbow.
"I went to the orthopedist and he said, 'Are you playing tennis or ping-pong?' And of course I'm not, so I told him I was taking selfies," Kotb told Elle.com. "When you take the picture, your arm is up, bent in a weird way and you just click, click, click – think about how many you take: 20, 30 or 40."
Dr. Steven Chudik, a board-certified orthopedic surgeon and sports medicine specialist at Advocate Good Samaritan Hospital in Downers Grove, Ill., says selfie elbow is caused by the repetitive motion of extending your arm and firmly gripping the phone.
"Selfie elbow is basically an overuse injury caused by putting too much repetitive stress on the tendon anchoring the muscle of the forearm," says Chudik.
Selfie elbow symptoms are similar to tennis elbow and include:
Pain on the outside of the elbow that radiates into the forearm and wrist.
Weakness with grabbing or gripping an item, such as a cup of coffee.
Dull ache.
Treatment includes rest (avoidance of the aggravating activities, i.e. less selfies) and therapeutic exercises – particularly stretching – which helps the tendons to recover. Over-the-counter pain relievers and ice can help the symptoms, as well.
"Listen to your body. If something hurts, give it a rest," says Chudik. "No selfie is worth the pain."
Dr. Chudik also suggests seeing a doctor if the self-care steps don't ease the elbow pain and tenderness.
Related Posts
Comments
About the Author
Johnna Kelly, healthe news contributor, is a manager of public affairs and marketing at Advocate Christ Medical Center in Oak Lawn. She is a former newspaper reporter and spent nearly 10 years as a public relations professional working for state and county government. During her time as a communications staffer for the Illinois General Assembly, she was integral in drafting and passing legislation creating Andrea's Law, the nation's first murderer registry. In her spare time, she volunteers at a local homeless shelter, enjoys traveling, photography and watching the Chicago Bulls.