Are dietary supplements safe?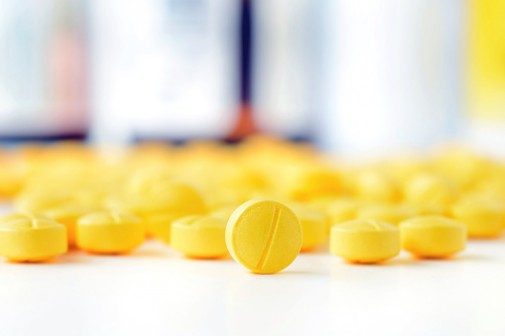 Dietary supplements may seem harmless, but each year, thousands of people wind up in emergency departments after taking them.
Most of the emergency department visits involve weight-loss or energy-boosting products, according to a study from the U.S. Centers for Disease Control and Prevention published in New England Journal of Medicine. In some situations, the products sending them to the hospital are vitamins or herbal supplements people take to improve their health.
"The prevailing attitude seems to be it could be good for you, so some people take too much," says Dr. John Piotrowski, medical director of the emergency department and chairman of emergency medicine at Advocate Condell Medical Center in Libertyville, Ill.
Piotrowski says stimulants cause the biggest problems, including non-intentional overdoses by teens and young adults.
"They're using muscle-building supplements or drinking energy drinks with a lot of caffeine," he says.
Some of the symptoms of herbal supplement overdose include heart palpitations or a racing heart, dizziness, anxiety or nervousness. Due to the fact that the U.S. Food and Drug Administration does not regulate dietary supplements for safety and effectiveness the way it regulates over-the-counter and prescription medications, it's often impossible to know exactly what ingredients are causing the symptoms.
An estimated 23,000 emergency department visits annually can be attributed to adverse effects from dietary supplements, according to the study. About 2,154 patients were admitted to hospitals for further treatment.
Researchers said the study suggests older adults sometimes experience swallowing difficulties when taking dietary supplements. Another problem is unsupervised children ingesting them.
Dr. Piotrowski says adults may not think dietary supplements are harmful, so they don't take the same storage precautions they would take with prescription medication. This could leave them more accessible to children.
Related Posts
Comments
About the Author
Kathleen Troher, health enews contributor, is manager of public affairs and marketing at Advocate Good Sheperd Hospital in Barrington. She has more than 20 years of journalism experience, with her primary focus in the newspaper and magazine industry. Kathleen graduated from Columbia College in Chicago, earning her degree in journalism with an emphasis on science writing and broadcasting. She loves to travel with her husband, Ross. They share their home with a sweet Samoyed named Maggie.