Can your diet increase your risk for depression?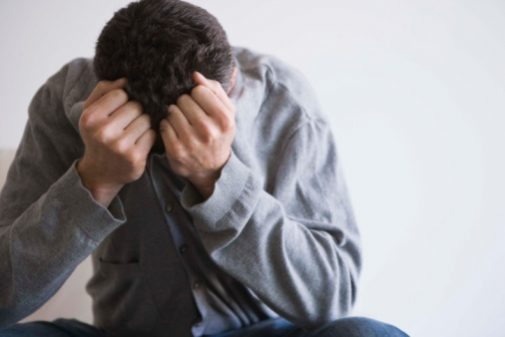 A healthy diet is an important part of physical health, but it can have a big impact on mental health, too.
Mental illnesses, such as depression, are often associated with emotional causes and symptoms. However, what you eat may also contribute to preventing and managing mental health problems.
"There have been impressive research studies published recently indicating correlations between nutrition and mental health issues," says Dr. Elizabeth Rutha, clinical psychologist at Advocate Illinois Masonic Medical Center in Chicago. "Most notably, the potential positive impact of Omega 3 fatty acids from foods such as salmon appears promising with regard to the benefits that these types of nutrients may have on brain function. Conversely, there has been a demonstrated link between consumption of sugary, processed foods and mood instability, while high quality, complex carbohydrates may actually help to regulate mood."
In 2014, over 15 million US adults and 2.8 million adolescents had at least one major depressive episode, according to the National Institute of Mental Health. A study published in the US National Library of Medicine suggests that nutrition can have a big role in the development and severity of this condition.
According to the study, those suffering from depression are also usually found to be lacking in nutrients that can impact the brain and mood. For example, if a diet is low in carbohydrates, the brain will be low on chemicals that contribute to well-being, such as serotonin and tryptophan. A lack of protein can result in an absence of amino acids that ultimately help make up neurotransmitters. When not in sync, these can be associated with low mood and aggression.
"I make it a habit to ask patients about their diet and, while I do not recommend specific nutrients since I'm not a dietitian, I do generally recommend limiting processed, sugary foods and increasing consumption of produce, complex carbohydrates and lean protein," says Dr. Rutha. "Patients have often commented on the positive impact they've observed with regard to their mood when they switch from a diet of processed foods high in sugar and fat to a healthier diet of produce, whole grains and high quality proteins. They've reported greater mood stability, less irritability and a greater sense of well-being."
To learn more about having a healthy diet, check out the most recent dietary guidelines from the US Department of Health and Human Services.
Related Posts
Comments
About the Author
health enews staff is a group of experienced writers from our Advocate Aurora Health sites, which also includes freelance or intern writers.