What to say – and not say – to a friend who has breast cancer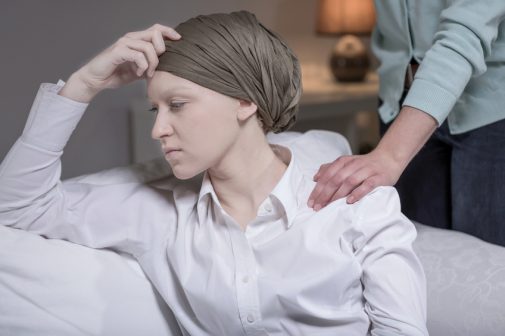 When people ask Kathy Hill how they can best support a friend who has breast cancer, she always offers these two words of advice first: Be genuine.
"No matter what you do or say, your words and actions need to come from the heart," says Hill, the oncology nurse navigator at Advocate Condell Medical Center in Libertyville, Ill. "The most important thing you can do is to be present. Be a good listener, so she feels your genuine concern and care."
When having a conversation, follow your friend's lead.
"If she wants to talk about cancer, that's OK. But she may want to talk about anything other than cancer," Hill says. "Let her lead. Be supportive in the way that is comfortable for you, but be respectful of your friend's comfort level."
The American Cancer Society offers these additional tips on what to say, and what not to say, to a friend who has been diagnosed with cancer:
Gear the conversation to subjects that you know your friend likes to talk about.
Be sensitive to her attention span and understand that she may be too tired to participate actively.
Help her participate in the conversation by asking questions: Ask for her advice, opinions and how she is feeling.
Give honest compliments such as "You look rested today."
Allow her to be negative, silent, or withdrawn, if that is how she's feeling.
Don't urge her to be strong or fight the breast cancer if she doesn't feel up to it.
Don't leave her out when talking to others in the room or assume she can't hear you even if she appears to be asleep.
Don't offer medical advice or your opinion on things like diet, vitamins and herbal therapies.
Beyond emotional support, offering your services can be invaluable. Hills says offers of help can include doing a load of laundry, driving your friend to an appointment or chauffeuring her children to and from after-school or weekend activities.
Often, friends, neighbors and co-workers coordinate to help complete tasks, such as making meals, cleaning the house, doing yardwork, babysitting, pet sitting and even grocery shopping.
Related Posts
Comments
About the Author
Kathleen Troher, health enews contributor, is manager of public affairs and marketing at Advocate Good Sheperd Hospital in Barrington. She has more than 20 years of journalism experience, with her primary focus in the newspaper and magazine industry. Kathleen graduated from Columbia College in Chicago, earning her degree in journalism with an emphasis on science writing and broadcasting. She loves to travel with her husband, Ross. They share their home with a sweet Samoyed named Maggie.