Everything you need to know about breast reconstruction surgery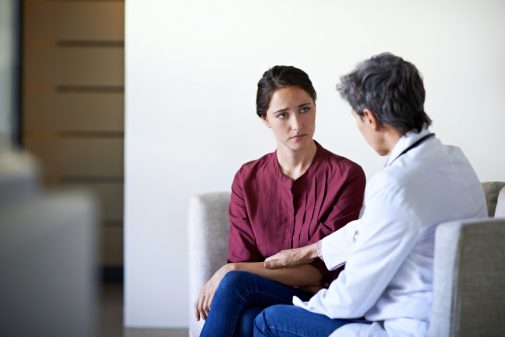 For women who need breast cancer surgery, breast reconstruction can help them regain their sense of feeling whole.
One study found that nearly one in five women with breast cancer didn't even know reconstruction was an option. Even among women who do know about reconstruction, many have questions about the process.
We asked Dr. Lawrence Iteld, chief of plastic surgery at Advocate Illinois Masonic Medical Center in Chicago, to answer some common questions.
Q: How does reconstruction fit into my overall cancer care plan?
Together, you, your plastic surgeon and your breast surgeon can develop a plan to achieve the look you desire as part of your comprehensive cancer care.
It's very important to have a team—including a breast surgeon, plastic surgeon, medical and radiation oncologist and others—that works closely together to ensure the best possible treatment for your cancer and a successful reconstruction.
Q: What are my options for breast reconstruction?
A: The two most common options are an implant-based procedure and a procedure that uses a woman's own tissue to reconstruct the breast, also known as a TRAM or DIEP flap.
There are pros and cons to each technique. For example, one advantage to using your own tissue is that the tissue will gain and lose weight with you, as opposed to implants, which tend not to change over time. This might make you look and feel more natural in the years to come. However, this procedure also involves a longer recovery and more scarring because we are operating on multiple areas of your body. Implant-based techniques have shorter recovery times and provide options for women who don't have enough excess tissue for the tissue-based procedure.
Since every woman has a unique combination of body shape, breast size and shape and cancer-related issues, it's important to have a thorough evaluation and discussion with a plastic surgeon to assess which options are best for you.
Q: What can I expect if I have breast reconstruction surgery?
A: Breast reconstruction is rarely a "one and done" procedure—it is a staged, multi-step process, regardless of the technique used.
With implant-based reconstruction, we typically start by putting in an expander, or a temporary adjustable implant. This is often done at the time of a woman's mastectomy, but it can also be done at another time for a woman who has already had a mastectomy. The expander is gradually filled with salt water, which gives tissues a chance to adjust to the stress of mastectomy. About three to six months later, we do another surgery to replace the expander with an implant.
If we are using a woman's own tissue in the procedure, we can take that tissue from many places on her body. The most common is the lower abdomen. We remove skin, fat and blood vessels from that area and attach them to the blood vessels in the chest to form the new breast.
Many women will have additional surgery down the road to further shape the reconstructed breast or adjust the other side for a more symmetrical look.
Q: Are breast implants safe?
A: Although there are risks involved in any surgery, silicone breast implants themselves are safe.
Q: Can an areola and nipple be reconstructed?
A: Yes. For decades, we have been doing tattoo or skin grafts to give the appearance of an areola and nipple. Now, women have access to advanced 3D tattooing techniques that offer even better results.
Q: Will my insurance cover breast reconstruction?
A: Yes. All insurance providers are required to cover breast reconstruction surgery for women with breast cancer.
Related Posts
Comments
About the Author
health enews staff is a group of experienced writers from our Advocate Aurora Health sites, which also includes freelance or intern writers.