How the election is affecting America's psyche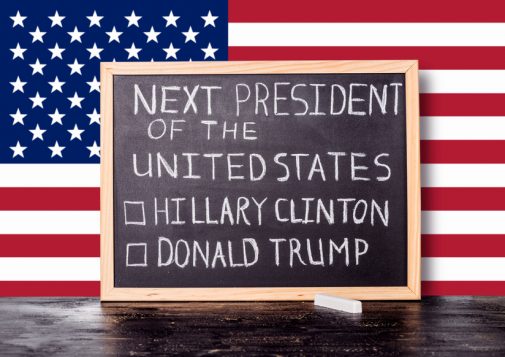 Many things cause people to feel stress. Work, health concerns and family responsibilities frequently top the list. This year, however, there is a new issue worrying people, one that is likely on many minds after the final debate last night: the election.
According to the annual Stress in America survey, 52 percent of American adults say the upcoming election is a very or somewhat significant source of stress.
The online survey is conducted by the American Psychological Association (APA) and included 3,500 adults 18 or older living in the United States.
"With less than three weeks to go until the presidential election, and the media reporting on the candidates' every move 24 hours a day, it's hard to step away from all the noise," says Dr. Rushia Butler, a family medicine physician at Advocate South Suburban Hospital in Hazel Crest, Ill. "This campaign season has been particularly long and contentious, so I'm not surprised people are feeling worn down and anxious."
Social media seems to be making it worse. Those who use social media were more likely to report feeling stressed by the election than those who don't. And more than 38 percent of respondents said that political and cultural debates online cause them stress.
"If Facebook or Twitter debates aren't adding value to your life, consider taking a break for a couple of days," says Dr. Butler. "Social media can be a lot of fun, but it shouldn't be harming your health. A short 'screen detox' can make a significant difference in your emotional well-being."
The problem isn't limited to any one party either, according to the survey. Fifty-five percent of registered Democrats and 59 percent of registered Republicans reported the election was a very or somewhat significant source of stress.
"Research has shown that chronic stress can damage the structure of your brain. Combined with all the normal stresses in your life, like work and family, any additional burden can be a real risk," says Dr. Butler. "Whatever your political views, try to balance your need for election news. Whether you read every headline or tune out for a while, the campaigning will continue."
The APA offers these tips for decreasing your stress until November 8:
Limit your media consumption. Read just enough to stay informed. Take some time for yourself, go for a walk or spend time with friends and family doing things that you enjoy.
Avoid getting into discussions about the election if you think they have the potential to escalate to conflict. Be cognizant of the frequency with which you're discussing the election with friends, family members or coworkers.
Channel your concerns to make a positive difference on issues you care about. Consider volunteering in your community, advocating for an issue you support or joining a local group.
Remember, our political system and the three branches of government mean that we can expect a significant degree of stability immediately after a major transition of government. Avoid catastrophizing and maintain a balanced perspective.
Vote and wear your "I voted" sticker with pride. By voting, you will hopefully feel you are taking a proactive step and participating in what, for many, has been a stressful election cycle.
Related Posts
Comments
About the Author
health enews staff is a group of experienced writers from our Advocate Aurora Health sites, which also includes freelance or intern writers.