Health Insurance 101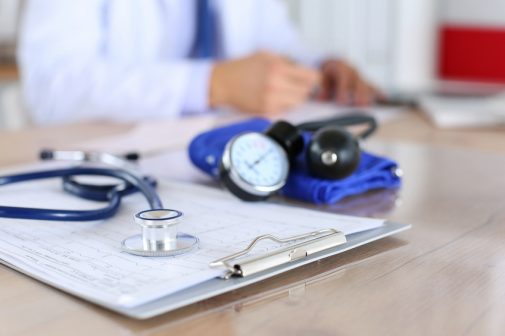 For many, it's open enrollment season – a time to select a new or change an existing health insurance plan. Along with it comes a variety of health care lingo and acronyms to interpret. But what do they all mean?
Here's a breakdown of the basics. While some of the definitions below are common, it is always helpful to have a refresher!
Common Terminology
Copay: This is a flat fee you pay out-of-pocket for a covered service. Typically, plans with:

Lower monthly premiums = higher copays
Higher monthly premiums = lower copays

Deductible: This is what you pay out-of-pocket for covered services before your insurance kicks in to pay its share. Generally, plans with:

Lower monthly premiums = higher deductibles
Higher monthly premiums = lower deductibles

Flexible Spending Account (FSA): If an available option through your employer, this allows you to set aside pre-tax dollars from your salary each year to pay for some out-of-pocket medical expenses. It is important to plan as best you can, as there is typically no carry-over of FSA funds to the next year.
Network: The doctors and sites of care that a plan contracts with to provide services.
Out-of-Pocket Costs: These are expenses not reimbursed by insurance, such as copays and deductibles.
Premium: Monthly cost for health insurance coverage.
Plan Types
Exclusive Provider Organization (EPO) Plan: A plan in which services are covered only if you use the plan's network (except in an emergency). Referrals within the network are usually not needed.
Health Maintenance Organization (HMO) Plan: A plan that requires you to select a primary care doctor (PCP). Your care must be coordinated through the PCP, and you typically need a referral for specialists and certain services. Out-of-network care is typically not covered (except in an emergency). It is often less expensive than an EPO or PPO plan.
Medicare: An insurance program for people 65 and older and others with disabilities.
Medicare Advantage (MA): A Medicare plan including both Part A and Part B benefits and often prescription drug coverage. Learn more at advocatehealth.com/Medicare
Medicaid: A government-sponsored insurance program.
Preferred Provider Organization (PPO) Plan: A plan in which you pay less if you use doctors and sites of care in its network, while also allowing the use of out-of-network services at an additional cost. No referrals are needed.
Exchanges/Marketplace
While many people elect a health insurance plan through their employer during an annual benefits open enrollment period, others purchase a plan on the public insurance exchange. You may have also heard of what is called a 'private' exchange. Below are helpful definitions.
Private Exchange: These have been around for number of years and are typically used by employers. Think of these as being similar to an annual benefits enrollment period at work to elect health insurance coverage. The primary difference is that employees are given more choice.
Public Exchange: Often referred to as the Health Insurance Marketplace, this is a service that helps individuals, families, and small businesses shop for affordable health insurance. "Shoppers" are most often those who do not get insurance through their employer or are seeking a more cost-effective option. Created by the Affordable Care Act in 2010, the Marketplace is accessible online, by phone and through in-person meetings. On the web, it's found at healthcare.gov or getcovered.illinois.gov.
"Selecting a health insurance plan can seem overwhelming as there are many items you need to consider," says Dr. Carrie Nelson, chief clinical officer at Advocate Physician Partners. "This can range from determining the amount you can afford for your monthly premium to selecting the type of plan that best fits your needs. It is important to do your research ahead of time so you are confident in your decision. In addition to price and out-of-pocket cost advantages, the HMO, EPO, and MA options may include additional benefits such as wellness programs, care coordination support, and a streamlined approach to getting all your health care needs met through a high quality network."
Source: healthcare.gov
Related Posts
Comments
About the Author