Be careful what you feed your toddler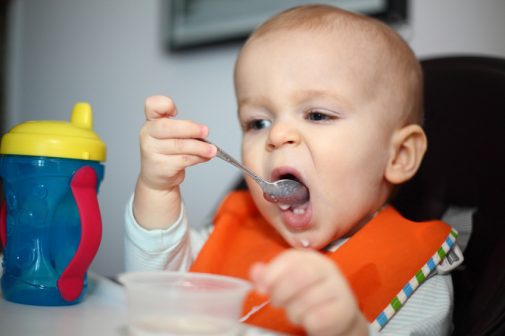 Parents need to be careful when reading the nutrition label on their baby's food. That's because similar to the fast food industry, a large number of advertising dollars are spent on unhealthy foods, including baby and toddler foods that are high in sugar, a new study found.
In fact, the research shows that in 2015, baby and toddler food companies spent "almost 60 percent of their marketing dollars toward products not recommended for most young children," said the researchers from the UCONN Rudd Center for Food Policy and Obesity.
One major issue the study uncovered was a lot of food supplements like PediaSure and other liquid supplements that were sugar-sweetened, like toddler milk, are not necessary for all babies or toddlers.
While supplements and toddler milk are rich in vitamins and nutrients, these products are meant to be used for babies and toddlers who are struggling with weight gain or have other medical conditions that keep them from getting enough food. Instead, they found that families are overusing these high-caloric foods with healthy babies and toddlers who do not necessarily need them.
So how do you know when it is appropriate to feed your baby or toddler a supplemental food?
Dr. John Beckerman, an Advocate Children's Hospital pediatrician at Advocate Good Shepherd Hospital in Barrington, Ill., suggests you can always reach out to your pediatrician if you have any questions on what nutritional supplements are necessary for your child.
"This research certainly points out that it is best for us to get our nutrition from the foods we eat," Dr. Beckerman says. "I often teach my patients that if we stick with nutritious foods and allow children's appetites to set the pace, most children will do well. It's when junk foods and forced feeding fights get involved that there can be problems. Again, always feel comfortable reaching out to your pediatrician as they can be helpful in assessing your child's growth."
Related Posts
Comments
About the Author
Liz Donofrio, health enews contributor, is a marketing specialist at Advocate Health Care. As a newlywed, she is happy to be done planning her wedding and enjoying spending time with her husband and new extended family. In her free time, you can find Liz cooking new tasty recipes for her family, attending Chicago sporting events and chasing after her shih tzu-yorkie, Buttons.