Are you ever too old for a mammogram?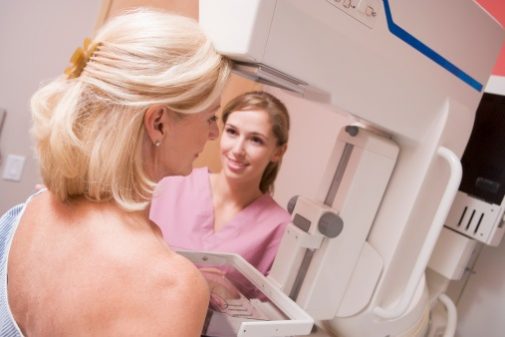 Millions of women get screened for breast cancer every year. Many start the process at some point in their 40s, but at what age should they stop?
A new University of California, San Francisco study suggests women should continue getting mammograms for much longer than initially thought–until they are 90 years old. At 90, the benefits of the test may no longer outweigh the potential harm, the study found.
The question of when to stop getting mammograms has been widely debated for years. In 2009, the U.S. Preventive Services Task Force issued new guidelines, saying there wasn't enough evidence to assess the balance of benefits – cancer detection — and potential harm of screening mammography in women aged 75 and older.
Dr. Prashant Joshi, an oncologist at Advocate Trinity Hospital in Chicago, says quality of life is the best indicator of when women should stop annual mammograms.
"Breast cancer screenings should continue as long as there will be value from early detection, and should cease when the potential for benefit no longer exists," Dr. Joshi advises. "That's something each woman has to determine for herself."
The National Cancer Institute advises women to balance benefits of early cancer detection against the potential harms such as false positives and unnecessary biopsies when making decisions to continue or not. False positive results, which occur when radiologists report mammograms are abnormal but no cancer is actually present, can be very stressful to patients.
The University of California study authors suggest the decision to screen or not to screen once women reach a certain age is a personal choice that may be influenced by health status. For instance, women with a life expectancy of over 10 years might choose to continue screening.
"It's a deeply personal choice for older women,'' says Dr. Joshi. "Patients in their 50s and 60s should definitely continue annual screenings to catch cancer early."
In addition to regular mammograms, Dr. Joshi advises patients mitigate risk of breast disease by monitoring:
Diet to maintain low-fat daily intake
Exercise to engage in moderate-intensity physical activity for at least 30 minutes five or more days of the week
Self-exams timed each month to detect changes to the breasts
Related Posts
Comments
About the Author
health enews staff is a group of experienced writers from our Advocate Aurora Health sites, which also includes freelance or intern writers.