Can you cure a baby's colic with acupuncture?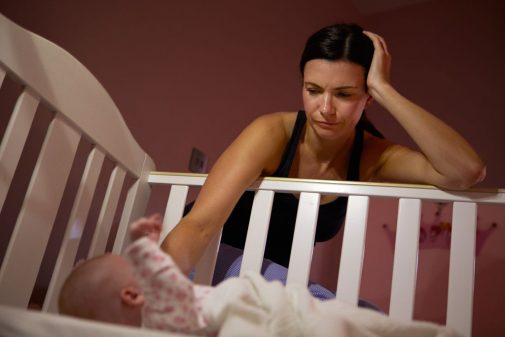 Finding a way to soothe a colicky baby can feel like searching for a needle in a haystack. But recent research suggests it may be that very needle that does the trick.
Swedish researchers sought to determine the effects of acupuncture on babies diagnosed with infantile colic. As defined by the American Academy of Family Physicians, colic is "'the rule of three': crying for more than three hours per day for more than three days per week and for longer than three weeks, after physicians have made sure there is no other cause for the crying."
While harmless, "infantile colic is often a distressing condition for parents and caregivers," says Dr. Mark Butterly, medical director, general pediatrics and academic medicine at Advocate Children's Hospital in Oak Lawn, Ill.
In the study, published in the journal Acupuncture in Medicine, 147 babies were put into three groups of 49. One group received minimal acupuncture (one needle at one point for a few seconds), another received tailored acupuncture at up to five points for a maximum of 30 seconds, and the third group had no acupuncture treatment. No side effects of the treatments were recorded.
After two weeks, about two-thirds of the babies receiving acupuncture no longer met the criteria to be considered colicky, while just over one-third of infants who did not receive needle treatment were no longer colicky. Researchers did anticipate a decrease in colic among all babies, as it typically resolves itself by six months of age.
"In addition to applying the 5 S's of swaddling, side laying, shushing, swaying and non-nutritive sucking on a pacifier to soothe a colicky baby, based on the findings of this seemingly well run study, acupuncture performed by a trained and qualified professional may well be an additional option for helping to relieve the most distressing symptoms of colic," Dr. Butterly says.
Related Posts
Comments
About the Author
Holly Brenza, health enews contributor, is the public affairs coordinator at Advocate Children's Hospital. She is a graduate of the University of Illinois at Chicago. In her free time, Holly enjoys reading, watching the White Sox and Blackhawks, playing with her dog, Bear and running her cats' Instagram account, @strangefurthings.