9 out of 10 strokes are preventable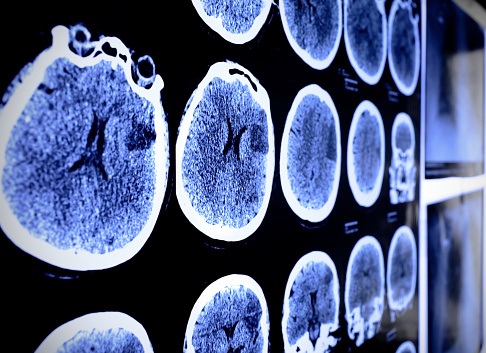 Are strokes largely preventable? One study found that there are 10 modifiable risk factors responsible for nine out of every 10 strokes around the world.
The study, called INTERSTROKE and conducted by the Population Health Research Institute (PHRI) at McMaster University and collaborators from 32 countries, analyzed 26,000 individuals from Europe, Asia, North America, Africa and Australia and sought to identify the main causes of stroke. Researchers examined both women and men, young and old, from diverse populations.
Stroke, a major cause of death and disability and the fifth leading cause of death in the US, is comprised of two types. One is called ischemic stroke and is caused by blood clots. This type of stroke makes up 85 percent of all strokes. The second type is called hemorrhagic stroke, which is bleeding into the brain.
In the first phase of the study, the 10 main risk factors were identified. In the second phase, the researchers determined the percentage of strokes that would be reduced if each risk factor was eliminated. The results of both phases are below:
Hypertension (48%)
Poor diet (19%)
Smoking (12%)
Heart issues, such as atrial fibrillation/irregular heart rhythm (9%)
Diabetes (4%)
Alcohol intake (6%)
Stress (6%)
Lipids (27%)
"We have confirmed the 10 modifiable risk factors associated with 90 percent of stroke cases in all regions, young and older and in men and women," stated one of the lead researchers, Dr. Martin O'Donnell, a principal investigator for the PHRI and professor of translational medicine at HRB-Clinical Research Facility, NUI Galway. "The study also confirms that hypertension is the most important modifiable risk factor in all regions, and the key target in reducing the burden of stroke globally."
The importance of each risk factor individually appeared to vary by region. For example, an irregular heart rhythm is greatly associated with ischemic stroke in all regions, but it played a more significant risk in Western Europe, North America and Australia and less of a risk in China and South Asia.
However, when included together, the total importance of all 10 risk factors was similar across the board. Many of these risk factors often go hand in hand, such as obesity and diabetes. When all 10 risk factors were combined together, the research found that the total percentage of strokes that would be reduced was 91 percent, which was similar for all individuals in every region studied.
"The regional differences between populations is partly explained by genetics, but can be further helped or hurt by lifestyle choices," says Dr. Melvin Wichter, chair of neurology and co-director of the Neurosciences Institute at Advocate Christ Medical Center. "Diet, high blood pressure, lack of exercise, diabetes and smoking all lead to heart disease, which in turn causes stroke."
"The risk factors outlined in the article have universal application for all populations worldwide," says Dr. Wichter. "The estimate that more than 90 percent of strokes could be eliminated if these risks could be reduced is profoundly important for the health of all people."
Related Posts
Comments
About the Author
Kate Eller, health enews contributor, is a regional director of public affairs and marketing operations. She came to Chicago and Advocate Health Care in 2014 after living in Iowa, Nebraska, Missouri, Kansas and Texas. She enjoys road trips, dogs, minimalism, yoga, hiking, and "urban hiking" around Chicago while taking photos for Instagram.