Coffee: Friend or foe?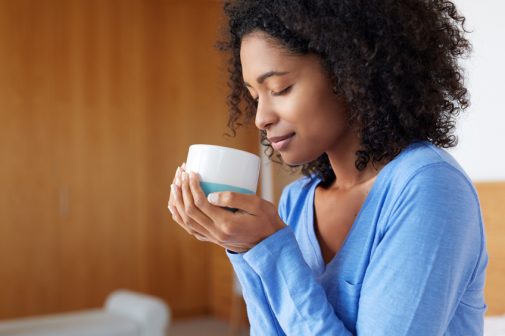 Over the years, research has given us reasons to consider coffee a super food as well as reasons to think it may be harmful. This has led to a lot of confusion. Whether you should drink coffee, however, may depend more on how your body reacts to coffee more than any other factor. That's because we all react to coffee differently due to our varying genetic makeups. Some people can drink coffee and go right to sleep, while others would be up all night. In other words, one size does not fit all. So let's look at some of the positive and negatives of coffee to decide if coffee should be part of your morning routine.
Positive benefits of coffee:
Antioxidants: In America, it's the largest single source of antioxidants. Antioxidants decrease free radical damage, allowing our cells to live longer. Who would have thought that coffee had more antioxidants than do fruits and veggies?
Intelligence through caffeine: Caffeine is linked to enhanced brain function, leading to more alertness, energy, improved mood, and reaction time. It also boost metabolism, exercise, and performance. Remember, however, that these benefits may be short-term, and you may develop a tolerance over time, reducing its benefits.
Fat burning ability: Coffee aids in the burning of fat by boosting your metabolic rate by up to 29 percent, depending your body composition.
Alzheimer's and Parkinson's disease reduction: For coffee drinkers, studies have shown a reduced risk of 65 percent for Alzheimer's and up to 60 percent in Parkinson's.
Diabetes: Many studies have shown reduced risks of developing type 2 diabetes.
Liver disease: Studies show significant reductions in the risk for liver cirrhosis (84 percent reduction) and liver cancer (40 percent reduction).
Cancer reduction: Reduced risk of liver cancer by 40 percent and colon cancers by 15 percent.
Depression fighting: Harvard studies done in 2011 found women who drank coffee had 20 percent reduced risk of depression, while other studies found 53 percent reduction in suicide risks.
Life expectancy: Studies show that coffee drinkers live longer.
Vitamins: Vitamin B2 (Riboflavin), Vitamin B5 (Pantothenic Acid), Vitamin B1 (Thiamin), Vitamin B3 (Niacin), Folate, Manganese, Potassium, and Magnesium, Phosphorus can all be found in coffee.
Negative effects of coffee:
Sleep: Can make it hard to go to sleep and also reduces sleep quality.
Blood pressure: Can raise blood pressure over time, but the rise is usually only 1-2 mm/Hg.
Anxiety: Some people are more anxious when drinking coffee.
Addictive: Over time, tolerance can develop, so when some people abstain from coffee, they get withdrawal symptoms including headaches, tiredness, brain confusion, and irritability.
Who should avoid coffee?
Anyone experiencing any of the negative effects listed above. Caffeine can burn out our adrenal glands, so if you suffer from any sort of adrenal problem, autoimmune disease, thyroid issue, or simple fatigue, you should avoid coffee consumption.
If you need to check to see if coffee is right for you, consider taking a break from it. Eliminate the beverage for 2-3 weeks, then slowly add it back over time, monitoring if you feel better or worse. It you find you feel better without coffee, consider switching to different drink, like organic green tea.
Who should drink coffee?
Anyone with no significant health concerns, since the benefits listed above may outweigh the risks for most of us.
Rules to make your coffee healthy:
Never drink after 1 pm: This decreases the chances the caffeine in coffee will interfere with your sleep, since its effects can last 12 hours.
Use organic coffee: Most commercial coffees are sprayed with pesticides and other toxins. Avoid this by using organic coffee.
Don't add sugar or creamers: For multiple reasons, sugar destroys the health benefits of coffee. The same is true for many of the chemical-laden creamers.
Add cinnamon or other flavors like vanilla or nutmeg: Cinnamon can lower blood pressure and reduce cholesterol while adding flavor.
Don't add artificial sweeteners: It may take some time to get accustomed to unsweetened coffee, but that sweet taste you are addicted to will pass with time. Artificial sweeteners simply have too many health problems associated with them. If you can't help yourself, consider the plant based Stevia.
Consider organic unsweetened cocoa: If you like the taste of chocolate and want additional antioxidants, this may be just what the doctor ordered.
Add healthy fat to your coffee: Using MCT oil or coconut cream are healthier alternatives to cream and sugar.
Decaffeinated coffee: Although it contains much less caffeine, decaf coffee does not have all of the same health benefits as regular coffee.
So, if you are someone whose body agrees with coffee, I look forward to seeing you at the coffee shop.
Related Posts
Comments
About the Author
Dr. Tony Hampton, MBA, CPE is Board Certified in Obesity Medicine and Family Medicine. He currently is the physician lead for Advocate's Healthy Living Program as well as Regional Medical Director for the South Region of Advocate's Medical Group. He is an inspirational public speaker, blogger, coach, and has authored a book entitled Fix Your Diet, Fix Your Diabetes. He has led multiple programs and works with AdvocateAurora to coach patients on their journey to achieve their health care goals by balancing nutrition, exercise, stress reduction, increased sleep, and needed medical interventions. He believes that a shift is needed in healthcare where we all work together focus on prevention and wellness. He is married and a father of two college-aged boys.