This diet can help you fight heart disease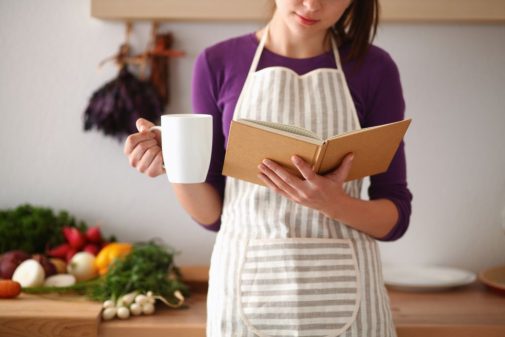 Diets that promise weight loss and a healthier lifestyle come and go for many reasons. Sometimes they're too restrictive or difficult to follow, and some are very hard to sustain over a long period of time. However, one diet has managed to rank as U.S. News & World Report's top diet for seven consecutive years, and physicians agree it's the best diet to fight heart disease.
The winning diet is DASH (Dietary Approaches to Stop Hypertension), an eating plan that emphasizes high amounts of whole grains, fruits, veggies and protein and cuts back on red meats, saturated fats, and sodium.
"DASH is the optimal diet to fight heart failure. Not only is it a healthy way to eat, but the diet is easy to follow and maintainable in the long term," says Dr. Luay Rifai, a cardiologist with Advocate Heart Institute at Christ Medical Center in Oak Lawn, Ill.
Dr. Rifai was the lead author on a study that examined the effect of the DASH diet on heart failure patients. The three-month study examined patients who followed either the DASH diet or a standard low-sodium eating plan.
During the study, researchers assessed participants' large and small artery elasticity, monitored their ability to walk distances and reviewed responses from a quality of life survey.
"We found that the quality of life significantly improved for those who followed the DASH diet – even for brief period – opposed to those on a standard diet," says Dr. Rifai. "After following the DASH eating plan, patients were able to walk further distances – up to 100 meters farther than patients who followed the alternate diet."
Dr. Rifai also says the study revealed substantial improvement in participants' large artery elasticity. Increased elasticity in the arteries is important, as that improves blood flow to the heart. Low elasticity is a known indicator of heart disease and stroke.
Currently, the DASH dietary pattern is strongly recommended by the American Heart Association and American College of Cardiology for cardiovascular risk prevention in the general population. "Health care providers should consider nutritional assessment and dietary prescription as fundamental as prescription of medicines," says Dr. Rifai.
The National Institutes of Health (NIH) initially created the DASH diet to lower blood pressure without the need for medication. They developed the following table to provide a sample of daily and weekly food servings that someone should consume when following the DASH diet.
| | |
| --- | --- |
| Food Group | Daily Servings |
| Grains | 6- 8 |
| Meats, poultry and fish | 6 or less |
| Vegetables | 4-5 |
| Fruit | 4-5 |
| Low-fat or fat-free dairy products | 2-3 |
| Fats and oils | 2-3 |
| Sodium | 2,300 mg |
| | Weekly Servings |
| Nuts, seeds, dry beans and peas | 4-5 |
| Sweets | 5 or less |
Related Posts
Comments
About the Author
Julie Nakis, health enews contributor, is manager of public affairs at Advocate Children's Hospital. She earned her BA in communications from the University of Iowa – Go Hawkeyes! In her free time, she enjoys spending time with friends and family, exploring the city and cheering on the Chicago Cubs and Blackhawks.