Could a very popular diet trend be toxic?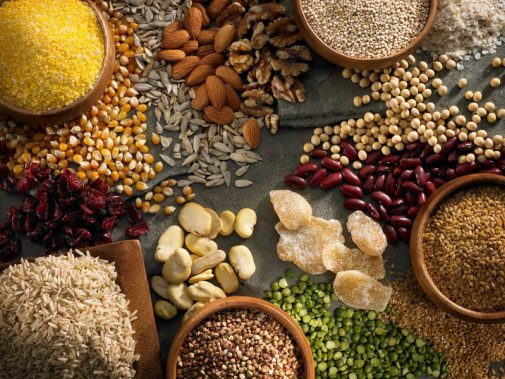 Forgoing gluten may come with some potentially toxic side effects, according to a new study.
Researchers found that practitioners of a gluten-free diet may be exposed to increased levels of arsenic and mercury — toxic metals that can lead to cardiovascular disease, brain and nerve problems, cancer and other potentially serious health issues.
Among study participants, mercury levels were 70 percent higher among a gluten-free group compared with those on a conventional diet. Arsenic levels were almost twice as high in the gluten-free eaters.
Gluten is a grain protein found in a lot of breads, pastas and cereals. But, it can be found in many types of foods and products, even ones that would not be expected, such as soy sauce, chewing gum, beer and some cold cuts.
According to the study authors, it is uncertain why there might be such a connection, but they speculate that rice, a staple of gluten-free eating, may be the culprit. They noted that rice readily absorbs metals, including arsenic and mercury, from soil and water.
Dr. Emelie Ilarde, a family medicine physician on staff at Advocate Christ Medical Center in Oak Lawn, Ill., says that gluten-free diets are recommended for people with celiac disease, an autoimmune disorder that damages the small intestine upon ingestion of gluten protein found in wheat, rye and barley and some other grains.
"For those with celiac disease, a gluten-free diet can absolutely be a life-changing positive, allowing them to live healthier and more comfortably," says Dr. Ilarde. "But, it's important that people know all the potential effects that significant diet changes may bring on."
Research studies suggest that celiac disease affects 1 percent of the population worldwide, but one in five Americans say they actively try to include gluten-free foods in their diet. And about 25 percent of U.S. consumers believe that a gluten-free diet is good for everyone.
"People go gluten free for numerous reasons other than diagnosed celiac disease or gluten sensitivity," says Dr. Ilarde. "It has become a trendy diet that many see as a way to cut calories and processed foods."
And, while a gluten-free diet may offer some relief of intestinal distress or be a potential weight loss strategy, Dr. Ilarde says the recent arsenic and mercury study results add to a list of possible downsides.
"Gluten-free doesn't necessarily mean healthy," says Dr. Ilarde. "Gluten-free foods can be high in calories, fat, and carbohydrates, and cutting out gluten may cause shortages of fiber, iron, riboflavin and other nutrients found in whole grain products. A gluten-free diet is a substantial lifestyle change that should be discussed with your physician to ensure that it is right for you, and that it does more good than harm."
Related Posts
Comments
About the Author
Nate Llewellyn, health enews contributor, is a manager of public affairs at Advocate Medical Group. Nate began his career as a journalist and builds daily on his nearly 20 years of writing experience. He spends most of his free time following his wife to their two sons' various activities.