The No. 1 cancer killer in the U.S. is the least likely to be screened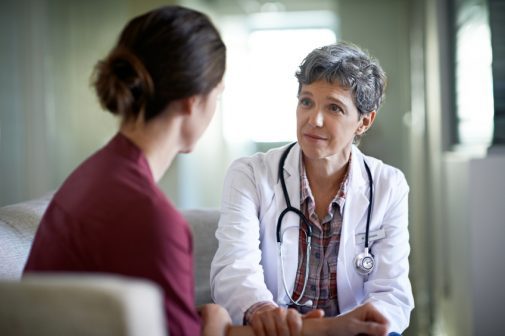 Research findings released by JAMA illustrate that lung cancer screening rates are low among current and previous smokers, even though these groups have the highest risk to have the disease.
This new analysis of the data shows the majority of current and previous smokers who received a lung screening in the past 12 months is very low – 3.3 percent in 2010 and 3.9 percent in 2015 – even though care is more accessible now than ever. Of the 6.8 million smokers who qualified for a lung screening, only 262,700 have completed one. The analysis also suggests performing lung screenings on this high-risk population could reduce their mortality rate by 20 percent.
"I think there are a few reasons why at-risk people are not getting screened," says Dr. Michael Vercillo, thoracic surgeon at Advocate Lutheran General Hospital. "The first is lack of information about the screening programs. This is a relatively new development in preventative medicine when compared to mammography and colonoscopy. With further education of physicians and the community, screening can become more frequent."
"I also think there is an element of fear of what the test might show or denial about needing the test in patients," Dr. Vercillo adds. "I think educating the community can help improve patient's perspective. Cost and coverage of the exam is also a potential issue. With adherence to these criteria, we have had minimal to no issues with coverage of a low dose chest CT for lung cancer screening from Medicare or insurance companies. But, because of cost, those without health insurance who are high risk likely do not have access to or knowledge about lung cancer screening."
Advocate Lutheran General Hospital recommends people who are 55 to 77 years of age, have at least a 30-pack a year history of smoking and are either a current smoker or quit within the last 15 years be screened for lung cancer.
Do you know if you are at risk for lung cancer? Take our lung cancer risk assessment here. If you are categorized as high risk, schedule an appointment with an Advocate specialist.
Related Posts
Comments
About the Author
Marrison Worthington, health enews contributor, is a public affairs and marketing manager at Advocate Christ Medical Center in Oak Lawn, Illinois. She is a graduate of Illinois State University and has several years of global corporate communications experience under her belt. Marrison loves spending her free time traveling, reading organizational development blogs, trying new cooking recipes, and playing with her golden retriever, Ari.