Are first-borns the smartest sibling?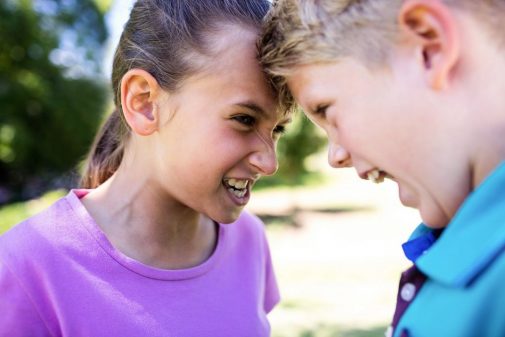 While you may be smarter than a fifth grader, research says your older sibling is more intelligent than you.
A recent study published in the Journal of Human Resources suggests that first-born children outperform their siblings on a multitude of assessments and score higher on IQ tests.
5,000 children were observed from birth up to 14 years of age. Every two years, the children were assessed through reading recognition, matching letters, reading single words and more. The differences, which began to show as early as age one, increased as children grew up and were validated through test scores that examined reading, math and comprehension abilities.
But what does birth order have to do with it?
Researchers attributed the older siblings' outperformance to more mental stimulation from parents beginning at an early age. They determined that first-born children received greater assistance from mom and dad than their siblings with activities that help to develop thinking skills. With each subsequent child, the parents' behaviors often changed, providing less mental stimulation to younger siblings in ways such as reading to them less often and not participating as often in crafts or playing musical instruments. They also found that mothers took more risks with their second or third children, such as smoking.
"This is a very controversial area of research," says Dr. Yasser Said, internal medicine physician at Advocate Christ Medical Center in Oak Lawn, Ill. and Medical Director of Care Management at Advocate Children's Hospital – Oak Lawn. "Oldest children do seem to perform better on IQ tests. However, this is reason to believe that the findings are biased by factors like the size of the family and the mother's age, which can be surrogate markers for poverty. Children from impoverished backgrounds don't get as many resources or as much attention, and so they tend to do worse on most assessment tests," he says.
Dr. Said also points out that the study draws a direct link between mental stimulation and attention given by parents with performance on later assessments and job performance. "While it's plausible that this is the case," he says, "it's by no means certain."
Morale of the story: it might be a little too soon to believe everything your oldest sibling tells you.
Related Posts
Comments
About the Author
Holly Brenza, health enews contributor, is the public affairs coordinator at Advocate Children's Hospital. She is a graduate of the University of Illinois at Chicago. In her free time, Holly enjoys reading, watching the White Sox and Blackhawks, playing with her dog, Bear and running her cats' Instagram account, @strangefurthings.