This healthy habit could help you save $2,500 a year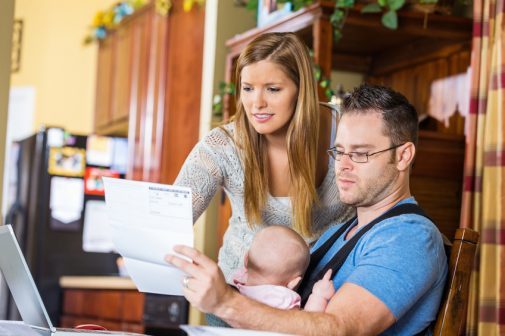 Want to save money on health care? Try exercising.
People who exercise more than 30 minutes a day, at least five days a week spend less on medical bills compared with people who don't exercise, a recent study suggests.
The findings offer health care providers one more reason to encourage their patients to get on the move.
"Not only does exercise help decrease someone's health care costs, it also makes them feel better. It's a win-win," says Dr. Charles Jaffe, a cardiologist at Advocate Condell Medical Center in Libertyville, Ill.
For the study, reported in the Journal of the American Heart Association, researchers combed through data from a 2012 national survey of 26,000 adults. Some of those surveyed had cardiovascular disease. Of those who didn't, the researchers took into account risk factors for heart disease, such as high blood pressure, diabetes, high cholesterol, smoking and obesity.
Then the researchers looked at medical expenses for things like hospital stays, medication, medical supplies, doctor visits, emergency department visits and home health care. Dental and vision appointments were also included in the mix.
The researchers found that of the people who had heart disease, those who exercised regularly spent about $2,500 less on medical bills each year compared to people who didn't exercise. Even with the second group of people who didn't have heart disease, but did have a risk factor for it, they found the exercisers each spent about $500 less on health care.
As health care consumers face increasingly higher out-of-pocket costs, the researchers maintain the financial argument in favor of exercise is compelling. And, they say, you can't underestimate the other benefit of exercise: improved health.
"The message to the patient is clear," the senior author of the study, Khurram Nasir, says in an American Heart Association news release. "There is no better pill in reducing the risk of disease and health care costs than optimizing physical activity."
For cardiovascular health, the American Heart Association recommends at least 30 minutes of moderate-intensity aerobic activity five days a week, or at least 25 minutes of vigorous aerobic activity three days a week, or a combination of the two. Activities such as walking quickly or mowing the lawn would be considered moderate. Running or swimming laps would fall under the vigorous activity category.
Dr. Jaffe adds that people who exercise regularly often eat healthier foods, which helps decrease their risk for developing diabetes or other illnesses related to cardiovascular disease.
"The benefits of regular exercise can't be stressed enough," Dr. Jaffe says.
Related Posts
Comments
About the Author
Kathleen Troher, health enews contributor, is manager of public affairs and marketing at Advocate Good Sheperd Hospital in Barrington. She has more than 20 years of journalism experience, with her primary focus in the newspaper and magazine industry. Kathleen graduated from Columbia College in Chicago, earning her degree in journalism with an emphasis on science writing and broadcasting. She loves to travel with her husband, Ross. They share their home with a sweet Samoyed named Maggie.