Featured Blog: How I got a job in health care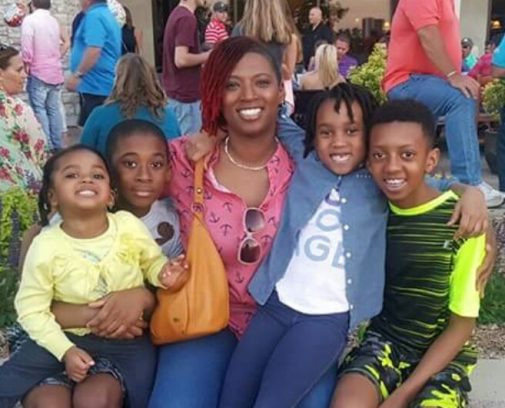 When I gave birth to my first son, I could have never imagined the diagnosis he was about to receive: cancer. After spending years in and out of the hospital with him to treat his neuroblastoma, I knew I wanted to be on the other end providing the care.
Fifteen years and four more kids later, I decided it was time to make a change and follow the career path I always wanted. Today, I am a certified nursing assistant (CNA), thanks to training from the Healthcare Workforce Collaborative. The initiative – funded by JPMorgan Chase and led by Advocate Health Care – connects Chicago's underemployed and unemployed residents with high-quality, in-demand jobs in the health care industry.
When I came across the Healthcare Workforce last year through Phalanx Family Services – a social services organization centered around assisting with the pursuit of self-sufficiency – I couldn't let the opportunity pass. I wasn't quite sure how I was going to pull it off, but by faith, I applied for the program anyway. My mother ended up moving home to help take care of my children so I could attend classes.
Being the spiritual person I am, I found a lot of comfort in knowing Advocate was a faith-based organization. While completing my clinical training, my peers and I became a great support system for each other. We prayed together and encouraged each other every step of the way.
After successful completion of the training and licensing exam, all participants are guaranteed an interview with Advocate and receive job placement assistance. I knew it wasn't going to be easy to get my certification, but being a working mother of five isn't a walk in the park, either—so I wasn't going to let anything stop me.
On Thursday, April 20, I graduated from the Healthcare Workforce Collaborative in the top of my class. Currently, I am a CNA at Advocate Trinity Hospital—and I am loving every minute. I truly look forward to going to work each day, but more than anything, I look forward to the joy on my children's faces as they greet me in the morning after a night of work. They are constantly asking how my patients are, and they want to know what I've done all night. I see how positively it has affected them, and I couldn't be more grateful. Now I can offer my children a higher quality of life, one they can feel proud of.
To learn more and support the Healthcare Workforce Collaborative, visit our website.
Related Posts
Comments
About the Author