Move over, tobacco – there's a new leading cause of preventable death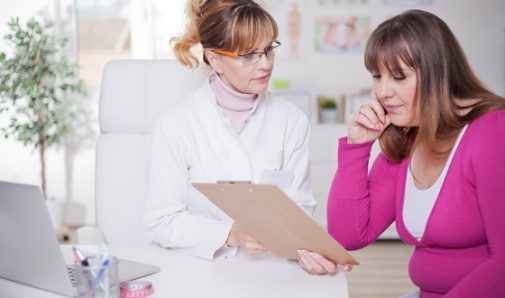 Smoking is no longer the leading cause of preventable death in Americans, according to research presented at the 2017 Society of General Internal Medicine Annual Meeting this week.
The new culprit—obesity.
Researchers found that obesity dramatically beat out other leading causes of preventable death, including diabetes, tobacco use, high blood pressure and high cholesterol. After examining how these modifiable risk factors were linked to causes of death, they determined that obesity caused 47 percent more life years lost than tobacco.
Dr. Amar Chadaga, associate program director of internal medicine at Advocate Christ Medical Center in Oak Lawn, Ill., is not surprised by the news.
"I believe the reason we've seen a decrease in tobacco usage is that there is irrefutable evidence that smoking is linked to a myriad of health problems such as lung cancer, bladder cancer, COPD, etc. And with regards to obesity, there seems to be a paradigm out there among folks that eating less will solve the problem," he says.
Dr. Chadaga believes certain foods like carbohydrates can be as addictive as smoking and have the ability to activate some of the same pleasure centers that smoking does. "The same amount of calories of a carb meal versus a protein meal can produce stark differences in propensity towards obesity. Obviously there is more to the equation like physical activity and fitness, but I think at the heart of the matter is food content."
A 2015 study determined there are more obese Americans than overweight. Study authors urged an implementation of population-based strategies to prevent and treat obesity. Dr. Chadaga agrees.
"The increase in obesity rates seems to boil down to education about food content. Smoking is quite visceral in that we can almost see the inhalation causing damage, and thus, the literature supports what we already feel. We need to somehow create that same image when it comes to the content of certain foods," he says.
Related Posts
Comments
About the Author
Holly Brenza, health enews contributor, is the public affairs coordinator at Advocate Children's Hospital. She is a graduate of the University of Illinois at Chicago. In her free time, Holly enjoys reading, watching the White Sox and Blackhawks, playing with her dog, Bear and running her cats' Instagram account, @strangefurthings.