4 truths all nurses know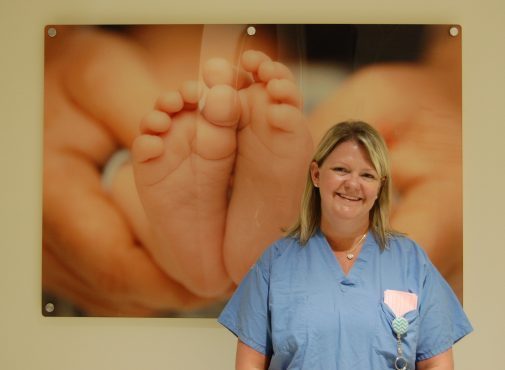 "There has never been a day in 22 years that I have regretted being a nurse," says Betsy Van Etten, a staff nurse on the Labor and Delivery (L&D) floor at Advocate Christ Medical Center's Women and Infants Birthing Center in Oak Lawn, Ill.
"As an L&D nurse, I take immense pride in being there through the labor process. There is nothing more satisfying than working hard all day with a laboring mom and helping to welcome her baby into the world," she says.
Despite the many different areas and specialties nurses work in, there are common truths all people in the field know.
1. You'll never hear a nurse say, "It sure is quiet around here."
Vanetten says that along the same lines, nurses know that if they plan a holiday celebration, retirement, baby shower or going away party, it will be the busiest day of the week. She says no one will get to eat, let alone celebrate. "Maybe that's the universe kindly making those goodbyes easier for us," she says.
2. Everything occurs in threes.
This pertains to the bad things, which Vanetten says tend to happen during the holiday season.
"We hold our breath in late November and early December, waiting for the first thing, and then breathe a sigh of relief after the third because we know it's over."
She says this isn't something nurses make light of—it's just a fact, and being there for patients and families when these tragedies occur is all part of the experience.
3. Our team is our family.
Vanetten says it's nearly impossible to express to family or friends outside of a hospital environment what it truly means to be a nurse, so having coworkers who "get it" means everything.
"We might look tough, but every bit of pain our patients feel, every tear they shed and every drop of blood they lose, we feel, and we mourn with them," she says.
She explains that nurses laugh together ("About things most people would find horrifying!"), cry and spend weekends, nights and holidays by each other's side.
"When the going gets tough, we are there for each other, and we'll walk out together at the end of a shift knowing that we share and validate one another's feelings."
4. The good erases the bad.
"For all of the bad days you will have, the one good day—the save, the great outcome, the beautiful birth—cancels out the bad. And that's why we keep coming back."
Vanetten offers a few final truths that don't require explanation:
"Everyone loves a Lorna Doone cookie, ginger ale can cure a whole lot and gas is a good thing!"
Related Posts
Comments
About the Author
Holly Brenza, health enews contributor, is the public affairs coordinator at Advocate Children's Hospital. She is a graduate of the University of Illinois at Chicago. In her free time, Holly enjoys reading, watching the White Sox and Blackhawks, playing with her dog, Bear and running her cats' Instagram account, @strangefurthings.