This everyday item is loaded with germs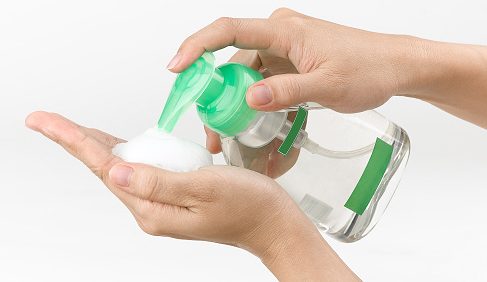 We've all snagged a French fry from our bag of fast food goodies while pulling away from the drive-thru window. And if you paid for your meal with cash, you've also ingested much more than you bargained for.
A recent study out of Hong Kong warns that cash – specifically in the form of $20 bills – is one of the main carriers of germs and bacteria that contribute to illness and resistance to antibiotics.
Researchers tested paper money and people's hands in 12 hospitals and three metro stations. They then compared the number of bugs found in these samples to those found in drinking water, water sediment and in the air at metro stations. The results showed that cash money harbored the largest variety of bacteria, including E. coli and C. difficile, which can cause diarrhea or more serious illness.
"When you have to eat on the run, consider paying with credit or a debit card instead of cash to cut down on your exposure to pathogens that can make you sick," says Sinthuya Selvendrarajah, coordinator of infection control at Advocate Trinity Hospital in Chicago. However, routine cleaning of your plastic bank cards and washing your hands after using the bathroom, sneezing or touching public doors are also steps for good hand hygiene, she says.
If your lifestyle dictates that you eat while you're on the road, Selvendrarajah suggests you keep these three things in your car's glove box to protect yourself against potentially harmful germs:
Hand sanitizer: When you can't wash your hands with soap and water, an alcohol-based gel is just as good.
Disposable gloves: Using disposable gloves when handling cash will limit your exposure to all the nasty germs the money picked up circulating through the many hands and environments before reaching you.
Wet wipes: Be sure to clean your steering wheel frequently. It doesn't do much good to sanitize your hands and then put them on a bacteria-filled surface.
Related Posts
Comments
About the Author
Cassie Richardson, health enews contributor, is regional coordinator on the Public Affairs team for Advocate Health Care and Aurora Health Care. She has more than 10 years of experience in health care communications, marketing, media and public relations. Cassie is a fan of musical theater and movies. When she's not spreading the word about health and wellness advancements, she enjoys writing fiction.