An inside look at Angelina Jolie's rare condition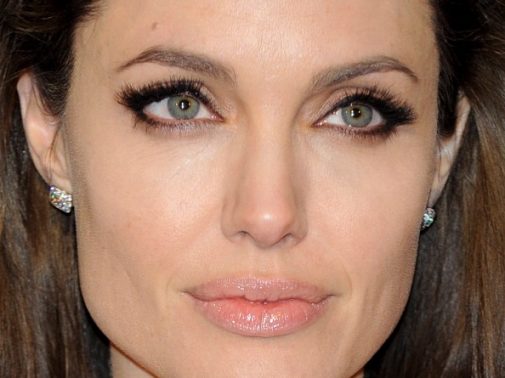 Angelina Jolie, the 42-year-old American actress and international humanitarian, publicly shared her recent struggle with Bell's palsy for the September cover of Vanity Fair.
According to the National Institute of Neurological Disorders and Stroke, Bell's palsy is a form of temporary facial paralysis resulting from damage or trauma to the facial nerves. Jolie said this condition caused one side of her face to droop last year.
"Sometimes women in families put themselves last until it manifests itself in their own health," Jolie said in her interview with Vanity Fair. She credited her full recovery to acupuncture.
Dr. Wayne Rubenstein, a neurologist at Advocate Lutheran General Hospital in Park Ridge, Ill. explains what Bell's palsy is and how it affects people.
Who can get it? 
Bell's palsy affects individuals of all ages, races and geographic areas. It is less common in children and occurs more often during pregnancy and in individuals who have diabetes.
What causes it?
It is caused by a viral infection, most commonly one of the herpes family of viruses. A dormant virus already residing in the body can be re-activated because of stress or a weakened immune system. The viral infection results in swelling of the facial nerve, preventing the nerve from controlling muscles in the face. Thus, affected people are unable to close their eye, smile or talk normally.
Is it a permanent condition?
Over 80 percent of patients with Bell's palsy make a complete or near complete recovery. The prognosis is better if treatment with steroids can be started immediately after the onset of symptoms, so prompt diagnosis is very important. Improvement does not begin for several weeks, during which time incomplete eye closure can lead to corneal injury; it is very important to protect the eyes with lubricating eye drops and careful patching until recovery occurs. Recurrence of Bell's palsy on the same or opposite side of the face happens less than 10 percent of the time.
How is it corrected?
Bell's palsy is usually treated with a steroid for five days to reduce facial nerve swelling that can result in loss of function.
Related Posts
Comments
About the Author
Marrison Worthington, health enews contributor, is a public affairs and marketing manager at Advocate Christ Medical Center in Oak Lawn, Illinois. She is a graduate of Illinois State University and has several years of global corporate communications experience under her belt. Marrison loves spending her free time traveling, reading organizational development blogs, trying new cooking recipes, and playing with her golden retriever, Ari.