No pain, no gain? Think again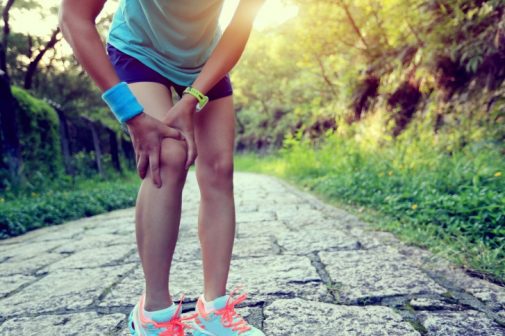 To everyone who subscribes to the "no pain, no gain," school of exercise, think again.
Dr. Sarkis Bedikian, an orthopedic surgeon at Advocate Trinity Hospital in Chicago, says that when it comes to getting in shape for the first time (or after a long working-out hiatus), pushing yourself too fast and too hard may cause more harm than good ─ especially if you're overweight.
"Everyone should avoid being sedentary and find ways to get active as often as possible. But incorporating exercise into your life doesn't have to mean going to extremes," he says.
Exercise programs that promise ripped abs and perky buns after a six-week round of 30-minute, high-impact workouts aren't for everyone. "The wear and tear from continuous high-impact, high-intensity aerobic exercise could lead to osteoarthritis or serious injuries that may require joint replacement surgery down the line," Dr. Bedikian explains.
In fact, researchers continue to investigate why a growing number of younger people are having hip and knee replacements; an active lifestyle may be to blame.
Consider this: with regular walking, every step impacts our knees with a force three to six times our body weight. For every 10 pounds you are overweight, you add an extra 30 to 60 pounds of force to your knees when walking. So, the knees of a 170-pound adult who is 20 pounds too heavy will absorb 1,020 pounds on every step. That impact is multiplied when you engage in high-impact activities.
The impact on our hips during routine walking is three times our body weight.
If you're just starting to exercise, Dr. Bedikian says it may be a good idea to gradually strengthen the muscles that support your knees, hips and ankles before taking on strenuous activities. And if you're overweight, you may also want to slim down with low-impact workouts to lessen the impact on your joints before taking on tougher physical challenges.
Dr. Bedikian recommends seeing a physician if you experience prolonged pain or soreness that causes you to change the way you walk or move.
Take our Joint Pain Assessment to evaluate your knees and hips. 
Related Posts
Comments
About the Author
Cassie Richardson, health enews contributor, is regional coordinator on the Public Affairs team for Advocate Health Care and Aurora Health Care. She has more than 10 years of experience in health care communications, marketing, media and public relations. Cassie is a fan of musical theater and movies. When she's not spreading the word about health and wellness advancements, she enjoys writing fiction.