Could doing this cut hospital costs by $3,800 per patient?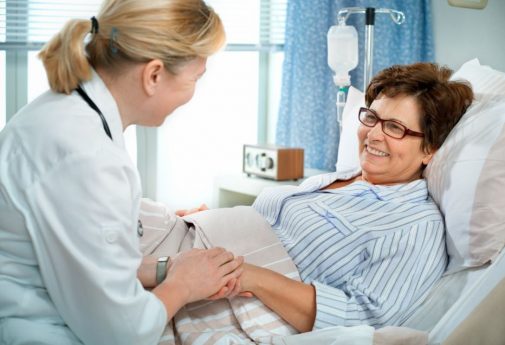 Making sure people stay nourished in the hospital has been shown to help patients recover, and new research confirms its cost benefits, too.
Implementing a modest nutrition care program could save hospitals $3,800 per patient treated for malnutrition, according to a new study released today in American Health & Drug Benefits.
The research, supported by Abbott, showed that when Advocate Health Care implemented a nutrition care program at four of its Chicago area hospitals, shorter hospital stays and lower readmission rates resulted in about $4.8 million in cost savings over a six-month period.
The program – first implemented in 2014 – consisted of malnutrition risk screenings using a validated tool on the health system's electronic medical record system and, if certain criteria were met, nutrition treatment in the form of oral nutrition supplements. It also included an educational component, in which dietitians explained to patients the important role nutrition plays in their recovery. After treating 1,269 patients, researchers found 30-day readmission rates were down 27 percent and average hospital length of stay was cut by nearly two days.
"Value-based care means looking comprehensively at patient care to identify gaps and opportunities for improvement," says Dr. Lee Sacks, executive vice president and chief medical officer of Advocate Health Care. "The study's findings demonstrate that modest changes in the way we care for patients, such as ensuring patients are nourished during their hospital stay, can have a big impact in reducing costs and improving health outcomes."
Addressing malnutrition is a growing concern, as one in three people enter the hospital malnourished or at risk of malnutrition. When patients are poorly nourished, it can impact their recovery, including higher risk of complications (such as pressure ulcers, infections and falls) and more frequent readmissions.
As a result, hospitals and health care systems are examining the value of nutrition to improve care and help patients get back to living a healthier life.
"This research confirms that implementing nutrition-focused quality improvement programs, like the ones at Advocate Health Care, can help patients recover from their hospitalization faster while also removing some of the burden of financial pressures placed on health systems today," says Suela Sulo, PhD, a health outcomes researcher at Abbott and lead author of the cost impact study. "As providers, administrators, and payers face added pressures from rising healthcare costs, value-based nutrition interventions should be considered in all hospitals across the U.S."
Related Posts
Comments
About the Author
Adam Mesirow, health enews managing editor, is media relations director of Advocate Health Care and Aurora Health Care. Securing high-profile media placements for more than a decade, he loves to tell a good story. Adam earned a Bachelor's degree in Public Policy from the University of Michigan. He lives in Chicago and enjoys playing sports, reading TIME magazine and a little nonsense now and then.