Is this activity the key to healthy brain function?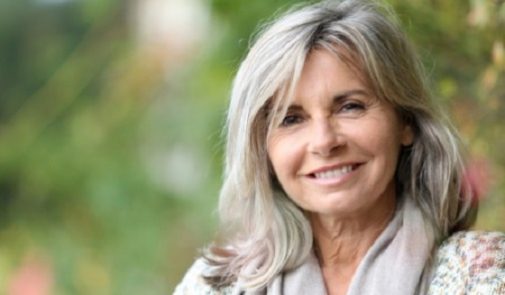 Even one bad night of sleep can cause a jump in a brain protein associated with Alzheimer's, a neurological disease marked by memory loss and cognitive decline.
In a recent study, researchers from Washington University School of Medicine, Radboud University Medical Centre in the Netherlands and Stanford University recruited 17 healthy patients with no sleeping or cognitive difficulties. Each patient underwent two phases of sleep — disturbed and undisturbed — after which the researchers measured the levels of amyloid beta and tau surrounding their brain and spinal cord.
Amyloid beta is a brain protein associated with Alzheimer's disease, while tau protein tangles are associated with Alzheimer's and other neurological diseases.
The researchers found that even one night of bad sleep led to a 10 percent increase in amyloid beta protein and a week of bad sleep led to a spike in tau protein.
Dr. Yo-El Ju, the co-lead author on the study, says that one night or one week of bad sleep shouldn't be cause for concern, since amyloid beta and tau protein levels likely decrease the next time a person has a good night of sleep.
"The main concern is people who have chronic sleep problems," Dr. Ju says. "I think that may lead to chronically elevated amyloid levels, which animal studies have shown lead to increased risk of amyloid plaques and Alzheimer's."
"Previous research suggests a strong link between sleep and neurological function. This study reveals how lack of sleep may potentially lead to declining brain function," says Dr. Margaret Park, a sleep neurologist at Advocate Illinois Masonic Medical Center. "The study is also an important step into clarifying the mechanism by which sleep can stabilize brain health and potentially help devise a strategy to prevent memory loss in the future. There are many benefits to good rest, and our brain health is yet one more reason to focus on getting a good night's sleep."
Dr. Park adds healthy sleep habits include setting a regular bed time and wake time that allows for 7-8 hours of sleep nightly, limiting use of electronics in the evening and at bedtime, allowing for regular exercise and light exposure during the day, and striving to get appropriate rest and relaxation in the evening prior to going to sleep.
Related Posts
Comments
About the Author
Jaimie Oh, health enews contributor, is regional manager of public affairs and marketing at Advocate Health Care. She earned her Bachelor's Degree in Journalism from the University of Missouri-Columbia and has nearly a decade of experience working in publishing, strategic communications and marketing. Outside of work, Jaimie trains for marathons with the goal of running 50 races before she turns 50 years old.