Is this common practice damaging your career?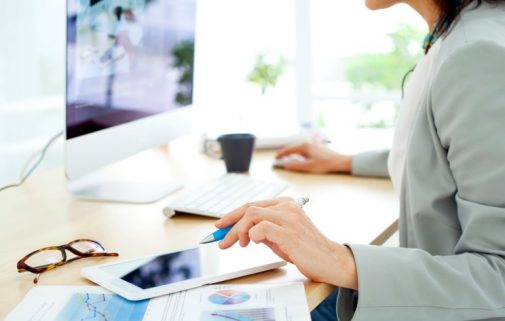 You've very likely sent a smiley face in a work-related email at some point in your life.
But would you have made the same choice if you knew that decision could hurt you?
A new study, 'The Dark Side of a Smiley', recently published in the journal Social Psychological and Personality Science, says the inclusion of a smiley face in a work email can cause recipients to view you as incompetent, among other things.
550 participants across nearly 30 countries were asked to read an email and rate the sender's level of warmth and competency, guess their sex and respond to the message.
The results were interesting – including a smiley face in an email did not increase perceptions of warmth but did decrease perceptions of competence. They also found that email recipients were more likely to assume the sender was female.
When asked to respond to the email, study participants were less likely to provide more detailed information in their response.
Dr. Judy Ronan Woodburn, an Advocate Medical Group licensed clinical psychologist in Bloomington, Ill., says this may be because the smiley emoji is generally meant to convey a happy kind of emotion.
"Perhaps the use of an emoji in a business/professional communication is interpreted as a sign of incompetence because of an assumption that business communications should be rational,  objective and void of emotion," she says.
Dr. Woodburn says there may be another reason email recipients viewed the sender as incompetent.
"I wonder if the use of an emoji in a work-related communication is seen as an indicator that the writer was too incompetent, lazy, etc., to use words to communicate effectively," she says.
Why would participants believe the smiley sender to be female?
"Many people continue to believe the stereotype that women are more emotional than men, so I am not surprised that the researchers found evidence that people were more likely to assume an e-mail writer was a woman if a smiley emoji (a symbol of emotion) was included," Dr. Woodburn says.
"Similarly, many people also continue to believe the stereotype that women are not as competent professionally as men. Thus, if use of a smiley emoji in a business e-mail is perceived as incompetence, and incompetence is associated with being female, then the conclusion might be that the writer of the e-mail is female."
She also says previous research has suggested emoticons are interpreted differently among cultures.
"In a society as multi-cultural as ours, awareness of the likelihood that someone else will interpret an emoticon differently than it was intended can help guide us in our communications," she says.
Related Posts
Comments
About the Author
Holly Brenza, health enews contributor, is the public affairs coordinator at Advocate Children's Hospital. She is a graduate of the University of Illinois at Chicago. In her free time, Holly enjoys reading, watching the White Sox and Blackhawks, playing with her dog, Bear and running her cats' Instagram account, @strangefurthings.