Could two vegetables play a role in treating this deadly cancer?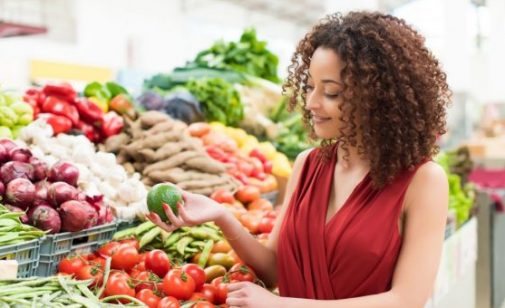 You've heard it's important to eat your vegetables, but just how important?
New research suggests a compound in two popular veggies could actually play a role in treating a deadly form of cancer.
The research, published in the European Journal of Medicinal Chemistry, suggests compounds found in broccoli and cauliflower may help treat melanoma.
As part of the study, the team of researchers led by the Penn State College of Medicine created a drug based on compounds found in broccoli and cauliflower. Those compounds, called isothiocyanates, were then tested on melanoma cells in humans and mice. The researchers found that when administered with the drug, the human melanoma cells died. And the drug stopped tumor growth in an alarming 69 percent of the mouse cells.
While the research may seem like a huge breakthrough for melanoma patients, experts aren't convinced.
"The findings are necessary in order to explore the toxicity profile of these compounds, but it is still unclear that there is a therapeutic role for them in treating people with melanoma and much more research is necessary to validate their use," says Dr. Jon Richards, a medical oncologist specializing in melanoma with Advocate Lutheran General Hospital in Park Ridge, Ill. "There is an explosion of treatments that have proven successful for the treatment of melanoma like immunotherapy, and patients should explore these options before exploring unproven therapies."
Skin cancer is the most common type of cancer, with approximately 5.4 million basal and squamous cell skin cancers diagnosed each year, according to the American Cancer Society. Melanoma is the most dangerous type of this kind of cancer, and while it only accounts for one percent of skin cancers, it causes the most skin cancer-related deaths.
In fact, on average, every hour, one person dies from melanoma, according to the Skin Cancer Foundation.
"This is because while many forms of skin cancer are highly treatable, others like melanoma can advance and spread if not detected early," says Dr. Richards.
Related Posts
Comments
About the Author
Jacqueline Hughes is a former manager, media relations at Advocate Aurora Health. Previously, she was the public affairs and marketing manager at Advocate Lutheran General Hospital in Park Ridge, IL. She earned her BA in psychology at Stanford University in Palo Alto, California. Jackie has 10 plus years experience working in television and media and most recently worked at NBC 5 in Chicago. In her free time, she enjoys swimming, going to the movies and spending time with her family.