You probably do this while driving and don't even realize it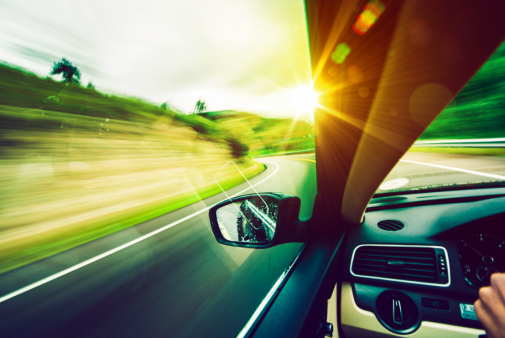 If you're like most people, you probably think you're an attentive driver, but chances are you're daydreaming while behind the wheel more often than you think.
A recent study in the journal Frontiers in Human Neuroscience suggests that people's minds wander quite a bit when they're driving. Researchers found that during simulated driving, participants were daydreaming about 70 percent of the time.
The simulation mimicked a typical commute to and from work. Interestingly, the participants' minds wandered more during the trip home. Most of the time, they didn't even realize they were daydreaming.
The researchers stopped short of drawing a link between daydream driving and motor vehicle accidents, but on distracted driving – usually defined as an activity that diverts attention from driving like talking, texting, eating or applying makeup – the evidence is clear: It's dangerous. In 2015, there were 3,477 people killed and almost 400,000 injured in motor vehicle crashes involving distracted driving, according to the U.S. Department of Transportation's National Traffic Safety Administration. The organization's Traffic Safety Facts, released earlier this year, indicates that 10 percent of fatal crashes, 15 percent of injury crashes and 14 percent of all police-reported motor vehicle traffic crashes in 2015 were reported as distraction-affected crashes.
Dr. Robert Romolo, medical director of the emergency department at Advocate Good Shepherd Hospital in Barrington, Ill., says distracted driving is preventable.
"When you're driving your car, you need to be paying attention to driving," he says. "That's means you're not texting, you're not trying to break up a fight between your kids in the back seat, you're not putting on makeup. Your attention should be focused on driving."
Consumer Reports offers these five ways to reduce distractions while driving:
Silence your phone. Don't answer it, make calls with it or text while driving unless it's an emergency.
Program your GPS before your trip begins.
Groom at home, not in your car.
Familiarize yourself with your car's controls.
Don't eat or drink while driving.
Related Posts
Comments
About the Author
Kathleen Troher, health enews contributor, is manager of public affairs and marketing at Advocate Good Sheperd Hospital in Barrington. She has more than 20 years of journalism experience, with her primary focus in the newspaper and magazine industry. Kathleen graduated from Columbia College in Chicago, earning her degree in journalism with an emphasis on science writing and broadcasting. She loves to travel with her husband, Ross. They share their home with a sweet Samoyed named Maggie.