Should your baby get a genetic test?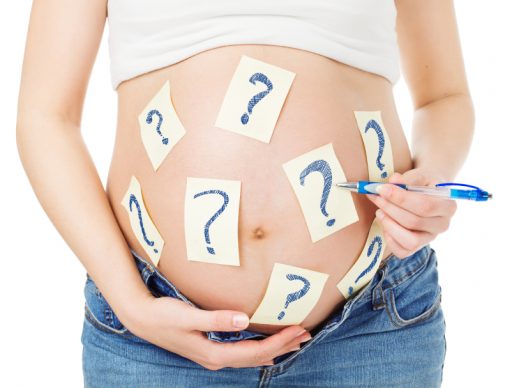 Parents to be, or those considering pregnancy, have many decisions to make.
Where will they deliver? Who will be their choice for an obstetrician and for the baby's pediatrician? Another of those decisions is whether to consider prenatal screening for genetic issues. Multiple options are available, some of which give expectant couples an idea of the "risk" their infant may have an issue, while others are diagnostic, providing a "yes" or "no" answer.
There are generally two types of screenings offered prior to or during pregnancy to determine genetic risk. One, which can be performed prior to or during pregnancy, assesses parental risks to be carriers of genetic conditions, such as cystic fibrosis, which could then pose a higher risk for their children to be affected. The second, performed during a pregnancy, looks at the possibility of chromosomal differences, such as Down syndrome. If risks for either are determined to be increased, couples can then decide whether to have further diagnostic testing.
"Some couples are interested in the testing because they feel that having this type of information prior to or during a pregnancy is helpful," says Dr. Brad Tinkle, a pediatric geneticist at Advocate Children's Hospital. "Others have no interest in this type of information before the baby is born. It is really a personal decision."
"We don't recommend either way whether parents should or should not have the screenings," says Melissa Hsu, certified genetic counselor at Advocate Children's Hospital. "Our role is to help them through the process of deciding whether to have screening."
As with many aspects of medical care, insurance coverage varies for different genetic screens and tests, and patients should contact their insurance provider for their coverage policy.
Related Posts
Comments
About the Author
Evonne Woloshyn, health enews contributor, is director of public affairs at Advocate Children's Hospital. Evonne began her career as an anchor and reporter in broadcast news. Over the past 20 years, she has worked in health care marketing in both Ohio and Illinois. Evonne loves to travel, spend time with family and is an avid Pittsburgh Steelers fan!