What are empty calories?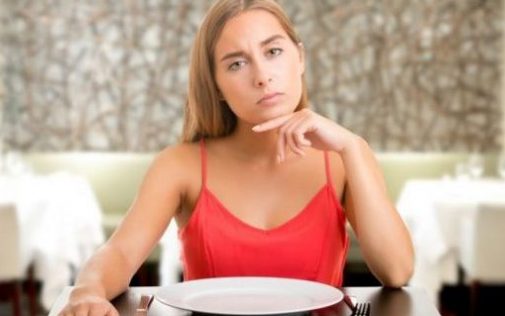 In order to understand what empty calories are, it's important to know what regular calories are.
"Calories are used to measure energy, specifically, the amount of energy found in food," says Brandon Nemeth, a health navigator at Advocate Christ Medical Center in Oak Lawn, Ill.
"Most people think of burning calories through exercise, but the truth is that you burn calories even when you're not really doing anything. These calories are frequently called resting or inactive calories."
To simplify, calories provide us with energy to do daily tasks. But while all foods have calories, not all of them provide nutritional value, and there is such a thing as consuming too many calories.
While the number of calories you need to consume each day will vary based on activity level, diet, metabolism, height, etc., it's likely you may be gaining weight due to an overconsumption of empty calories.
"Empty calories provide the body with very few healthy nutrients," explains Nemeth. "Essentially, any calories which aren't being used as nutrients for the body become empty calories and turn into fat."
Nemeth says empty calories are usually found in alcohol and processed foods with lots of sugar and fat.
For example, an IHOP Cheeseburger Omelette with Pancakes, which is a whopping 1,990 calories, seems like it might offer you a lot of energy, but it has more than two days worth of saturated fat at 45 grams. However, most of these calories are considered empty calories and will likely turn into fat.
How can you avoid these empty calories to get the most energy and nutrition throughout your day?
Eat less processed foods and move towards a diet with more nutrient-dense foods such as fruits, vegetables and whole grains
Seek out a dietitian to help regulate your diet
Look for foods that contain amino acids, fiber, antioxidants, minerals or vitamins
Plan your meals in advance to avoid eating out and limit snacking
Change your drinking habits by cutting down your alcohol intake or sugary drinks. Replace these beverages with water or unsweetened beverage choices
"You might be surprised to discover how many empty calories you're consuming each day," says Nemeth. "A simple healthy diet with nutrient-dense foods will leave you feeling healthier and will contribute to your overall well-being."
Related Posts
Comments
About the Author
health enews staff is a group of experienced writers from our Advocate Aurora Health sites, which also includes freelance or intern writers.